Conducting Multi-Generational Qualitative Research in Education: An Experiment in Grounded Theory (Black Studies and Critical Thinking #5) (Paperback)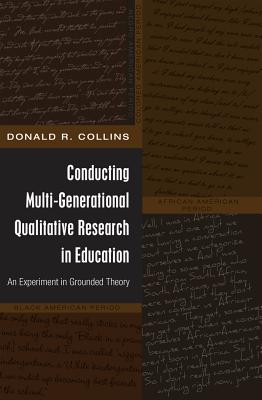 Conducting Multi-Generational Qualitative Research in Education: An Experiment in Grounded Theory (Black Studies and Critical Thinking #5) (Paperback)
Email or call for price & availability
Other Books in Series
This is book number 5 in the Black Studies and Critical Thinking series.
This book outlines a methodology for viewing multiple generations of African Americans, specifically those who were called or called themselves Negro, Colored, Black, or African American (NCBAA). Within this framework, African Americans of varying ages describe their lives and educational experiences, allowing researchers to address a variety of questions: How are social and political contexts woven into the interpretation of life and educational experiences? Given the social, political, and educational climate experienced by each generation, what are the beliefs, assumptions, and intentions underlying the educational experiences of the NCBAA? What differences and/or similarities exist in the constructed perceptions of NCBAA? How does each generation view the experiences of the others? This is an important book for undergraduate and graduate students, as well as instructors and researchers in the field of Black studies.
Donald R. Collins is an associate professor in educational leadership and counseling at Prairie View A&M University. He is the immediate past president of the Texas National Association for Multicultural Education. He is also the editor for the National FORUM of Multicultural Issues Journal. Dr. Collins has over twenty-five years of professional experience in psychology and education that spans teaching, counseling, assessment, and administration. He has worked in the public, private, and corporate sectors. Dr. Collins has taught at the graduate and undergraduate levels, and holds Texas teaching and mid-management certifications. As an educational consultant, Dr. Collins worked with 56 school districts in the Houston area. As an independent consultant, he specializes in program evaluation, assessment, organizational development, curriculum and instruction, and leadership. Dr. Collins has collaborated with local, state, and national leaders to facilitate regional and district initiatives.