Herstories: Leading with the Lessons of the Lives of Black Women Activists (Black Studies and Critical Thinking #10) (Paperback)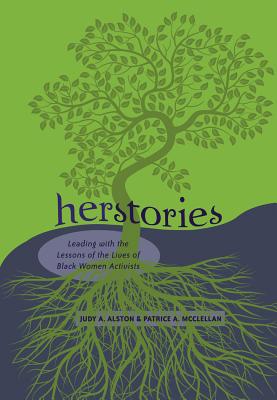 Herstories: Leading with the Lessons of the Lives of Black Women Activists (Black Studies and Critical Thinking #10) (Paperback)
Email or call for price & availability
Other Books in Series
This is book number 10 in the Black Studies and Critical Thinking series.
The field of leadership has often been criticized for excluding voices that are not White and male. Not only are women - specifically Black women - poorly represented in leadership positions and the field's knowledge base, they are vastly underrepresented in the actual content of leadership courses and texts.
This book analyzes the transformational leadership, servant leadership, and social justice leadership found in the lives of Fannie Lou Hamer, Septima Clark, Mary McLeod Bethune, Shirley Chisholm, Barbara Jordan, and Audre Lorde. The book not only chronicles the careers and professional contributions of these women, but also uses these leadership models as units of analysis to highlight their effective leadership herstories to inform current practice. As African American women who embodied the history, politics, and educational aspirations of an otherwise oppressed people, an analysis of their lived experiences and leadership roles creates a distinctive theoretical and methodological application to leadership theory and practice. These women advanced their ideas and theories about leadership through their personal, political, and social activism. Examining their lives results in a more complete picture of the effects of race, sexuality, and class and how they are related to current practice in leadership. Herstories provides an important (re)visioning of leadership theory by documenting the leadership lives of six strong black women.