Molefi Kete Asante: A Critical Afrocentric Reader (Black Studies and Critical Thinking #15) (Hardcover)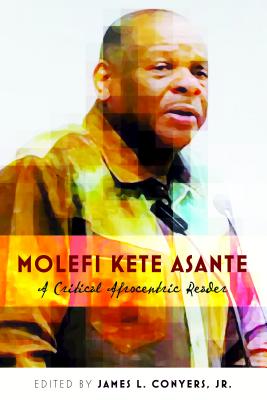 Molefi Kete Asante: A Critical Afrocentric Reader (Black Studies and Critical Thinking #15) (Hardcover)
Email or call for price & availability
Other Books in Series
This is book number 15 in the Black Studies and Critical Thinking series.
Molefi Kete Asante: A Critical Afrocentric Reader offers a foundation of Asante's philosophy providing readers, directly or indirectly, an optomistic start in formatting the outliers of breakdown and breakthroughs for victorious thought of an Afrocentric perspective.
James L. Conyers, Jr., is Director of the African American Studies Program, Director of the Center for African American Culture, and University Professor of African American Studies at the University of Houston. He is the author or editor of thirty-five books and currently serves on the editorial boards of the Journal of Black Studies and the International Journal of Africana Studies. He is the founding editor of the serial Africana Studies: A Review of Social Science Research and editor of the book series Africana Studies. His most current publication is the edited volume Qualitative Methods in Africana Studies. His educational background includes a B.A. in communications from Ramapo College of New Jersey, a M.A. in Africana studies from the State University of New York at Albany, a Ph.D. in African American studies from Temple University, and graduate training in oral history at Columbia University.