Turnaround Leadership: Deans of Color as Change Agents (Black Studies and Critical Thinking #20) (Hardcover)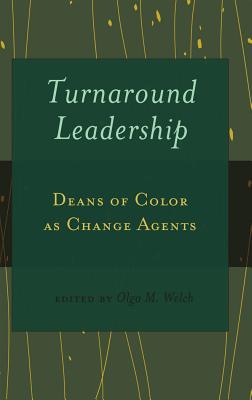 Turnaround Leadership: Deans of Color as Change Agents (Black Studies and Critical Thinking #20) (Hardcover)
$251.58

This title is likely unavailable. Email or call for price and availability.
Other Books in Series
This is book number 20 in the Black Studies and Critical Thinking series.
This book focuses attention on deans as agents of change using the conceptual framework of turnaround leadership for higher education (Fullan and Scott, Turnaround Leadership for Higher Education). Drawing on this framework, cases studies of six deans of color are presented. Interrogating the framework through the lens of these individuals is particularly cogent, given their positions as leaders of colleges or schools of education in a variety of institutional settings. This insider's view allows the reader to examine how a particular leader thought about and implemented a change initiative and whether the desired organizational outcomes were achieved. The study of deans of color who must engage in critical problem-solving is especially timely, given the absence of their perspectives in the existing literature on change and change initiatives in higher education.
Olga M. Welch, a Phi Beta Kappa graduate of Howard University and the University of Tennessee, is Dean of the School of Education at Duquesne University. Dr. Welch has authored or co-authored several publications, chapters, and books, and serves on several journal editorial boards. Her most recent publication is From Center to Margins: The Importance of Self-Definition in Research (with Dr. Diane S. Pollard).