Artful Stories: The Teacher, the Student, and the Muse (Black Studies and Critical Thinking #22) (Hardcover)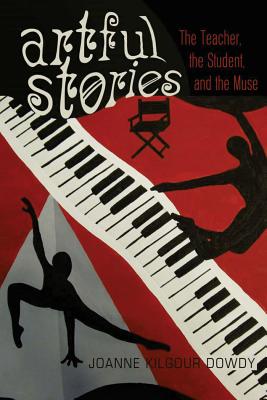 Artful Stories: The Teacher, the Student, and the Muse (Black Studies and Critical Thinking #22) (Hardcover)
Email or call for price & availability
Other Books in Series
This is book number 22 in the Black Studies and Critical Thinking series.
These are the stories of four arts practitioners from Trinidad and Tobago - a lighting designer, a dancer, a jazz musician and a choreographer - who have made names for themselves internationally. The book centers on their role as educators in their fields; their unique and individual journeys exemplify the classic role artists have (always) played as teachers. Artful Stories is a timely and profound work that captures the teacher-student dynamic. It fills a void by recognizing the contributions of Caribbean artists to U.S. and European artistic scholarship. This book will be a valuable asset for teachers and professors as well as an excellent textbook for undergraduate and graduate classrooms.
Joanne Kilgour Dowdy is Associate Professor at Kent State University, Ohio. A graduate of Juilliard School in the theatre division, Dr. Dowdy continues to use her drama training to prepare teachers for the literacy classroom, and as a performer who facilitates writing development through interactive workshops. Her major research interests include documenting the experiences of Black women involved in education from adult basic literacy to higher education. She is the co-editor (with Dr. Lisa Delpit, Mc Arthur Genius Fellow) of The Skin That We Speak: Thoughts on Language and Culture in the Classroom (2002), and the author of GED Stories: Black Women & Their Struggle for Social Equity (Lang, 2003). Ph.D. Stories: Conversations with My Sisters (2008) won the American Educational Research Association Narrative and Research SIG's Outstanding Book Award IN 2009.