Resilience and Success: The Professional Journeys of African American Women Scientists (Black Studies and Critical Thinking #27) (Paperback)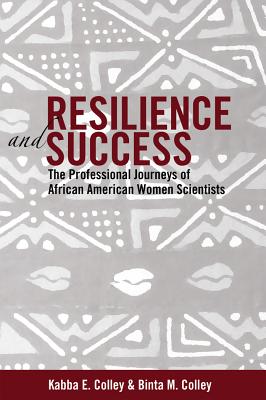 Resilience and Success: The Professional Journeys of African American Women Scientists (Black Studies and Critical Thinking #27) (Paperback)
$70.14

This title is likely unavailable. Email or call for price and availability.
Other Books in Series
This is book number 27 in the Black Studies and Critical Thinking series.
Resilience and Success charts the education and career trajectories of African American women scientists and sheds light as to why young African American females drop off the science map in high school. It constructs a story about the map, which includes exits, entrances and turns. This phenomenon was influenced by cultural and socio-economic issues; class, race relations and racial biases; geography and most important, opportunities and serendipity. None of the roads were smooth as these African American women followed in the footsteps of those who had gone before them. It is critical for young African American female students to know that they have a passion and sense of curiosity befitting a future scientist. The stories of these women serve as a model for the way families, teachers, counselors, community activists and policy makers can participate in developing a new generation of African American women scientists.
Kabba E. Colley (Ed.D., Harvard University) is Chair and Associate Professor of Secondary and Middle School Education at William Paterson University. He has also served as Academic Vice President and Dean at Goddard College. His research focuses on gender issues in science, project-based learning and international education. Binta M. Colley (Ph.D., Boston College) is Assistant Professor in the College of Education and Social Services at the University of Vermont, a fellow of the Food Systems Spire and a board member of Shelburne Farms. She teaches social studies across disciplines and incorporates issues of resilience related to changing global patterns.