Ordinary Theologies: Religio-spirituality and the Leadership of Black Female Principals (Black Studies and Critical Thinking #39) (Hardcover)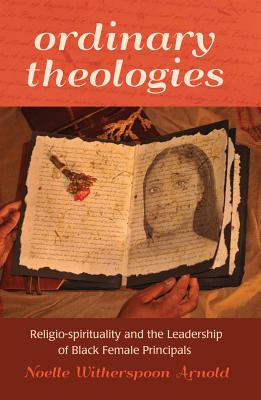 Ordinary Theologies: Religio-spirituality and the Leadership of Black Female Principals (Black Studies and Critical Thinking #39) (Hardcover)
Email or call for price & availability
Other Books in Series
This is book number 39 in the Black Studies and Critical Thinking series.
Through narrative analysis, Ordinary Theologies highlights the intersectionality of gender, race, and religio-spirituality. It examines the relationship of past and current religio-spiritual leadership understandings that contest the status quo in U.S. schools. The historicity and analysis of gender and race contributes to reconceptualizing educational and leadership by emphasizing the voices of Black female leaders, voices that provide alternative understandings of schooling, stressing the importance of gendered and raced voices in administration, and questioning formulaic models of leadership and the research that reifies them.
Noelle Witherspoon Arnold is Associate Professor in the Department of Educational Leadership and Policy Analysis at the University of Missouri-Columbia. Dr. Arnold has over 20 publications and four books. She has served in international positions for the American Educational Research Association and the University Council for Educational Administration (UCEA). She is currently president-elect of UCEA. Dr. Arnold's research agenda includes issues of race and gender, Black spirituality, history, and leadership.