Sweetwater: Black Women and Narratives of Resilience (Black Studies and Critical Thinking #43) (Paperback)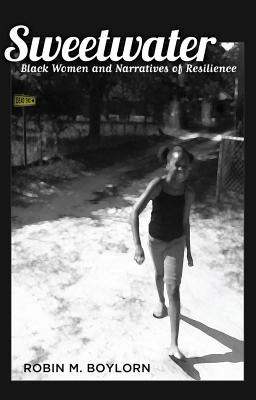 Sweetwater: Black Women and Narratives of Resilience (Black Studies and Critical Thinking #43) (Paperback)
Email or call for price & availability
Other Books in Series
This is book number 43 in the Black Studies and Critical Thinking series.
This book is a multi-generational story of growing up black and female in the rural South. Written from field notes and memory, the author combines narrative and autoethnography to weave her own experiences as a rural black girl into the story, revealing the complexities of black women's lived experiences and exposing the communicative and interpersonal choices black women make through storytelling.
Robin M. Boylorn is Assistant Professor of Interpersonal and Intercultural Communication at The University of Alabama, where she teaches and writes about the intersections of race, gender/sex, class, and sexuality. Her primary research interests focus on the lived and storied experiences of black women, social identity, diversity, and critical auto/ethnography. In addition to academic publications she also writes feminist and cultural critiques as a member of the Crunk Feminist Collective.