Institutional Racism, Organizations & Public Policy (Black Studies and Critical Thinking #46) (Paperback)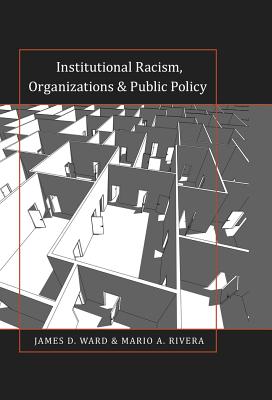 Institutional Racism, Organizations & Public Policy (Black Studies and Critical Thinking #46) (Paperback)
Email or call for price & availability
Other Books in Series
This is book number 46 in the Black Studies and Critical Thinking series.
Institutional racism, as a research topic, has been ignored by scholars because it forces emphasis on the unseen and unspoken, yet culturally relevant underpinnings of the workplace and societal ethos. Studies touching on diversity in the public administration research often address the subject as education and training - especially with regard to the competencies needed by professional administrators.
James D. Ward is Professor of Political Science at Mississippi University for Women. He received his Master of Public Affairs and his PhD in political science from the University of Cincinnati. He has published extensively on social justice issues in relation to law enforcement racial profiling, local government reforms and service delivery, and fiscal management. Prior to entering academia, he worked as a newspaper and television reporter. Mario A. Rivera is Regents' Professor of Public Administration at the University of New Mexico. Since his masters and doctoral studies in theology and political science at the University of Notre Dame, he has published extensively on the ethics of race and diversity and on issues of social equity, in contexts of international development, policy innovation and program evaluation.