The Revelations of Asher: Toward Supreme Love in Self - (This Is an Endarkened, Feminist, New Literacies Event) (Black Studies and Critical Thinking #53) (Paperback)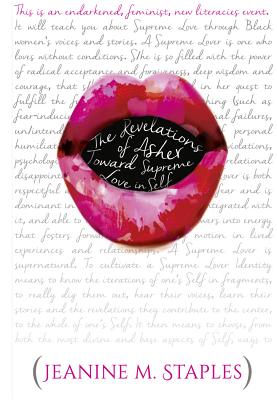 The Revelations of Asher: Toward Supreme Love in Self - (This Is an Endarkened, Feminist, New Literacies Event) (Black Studies and Critical Thinking #53) (Paperback)
Email or call for price & availability
Other Books in Series
This is book number 53 in the Black Studies and Critical Thinking series.
The Revelations of Asher: Toward Supreme Love in Self is an endarkened, feminist, new literacies event. It critically and creatively explores Black women's terror in love. With poetry, prose, and analytic memos, Jeanine Staples shows how a group of Black women's talk and writings about relationships revealed epistemological and ontological revelations, after 9/11. These revelations are presented in the context of a third wave new literacies framework. They are voiced and storied dynamically by the women's seven fragmented selves. Through the selves, we learn the five ways the women lived as lovers: Main Chick, Side Chick, Bonnie, Bitch, and Victim. As an alternative-response to these identities in love, the author presents a new way. She introduces the Supreme Lover Identity and illuminates its integral connection to social and emotional justice for and through Black women's wisdom.
Jeanine M. Staples is Associate Professor of Literacy and Language, and African American Studies at The Pennsylvania State University. She is a board member of the Africana Research Center there and was named a research fellow of the Social Science Research Institute/Children, Youth, and Family Consortium (SSRI/CYFC). Dr. Staples earned her Ed.D. at the University of Pennsylvania, where she was given the Ralph C. Preston Award for Scholarship in Teaching and Literacy Research in the Service of Social Justice.