The World of Stephanie St. Clair: An Entrepreneur, Race Woman and Outlaw in Early Twentieth Century Harlem (Black Studies and Critical Thinking #59) (Paperback)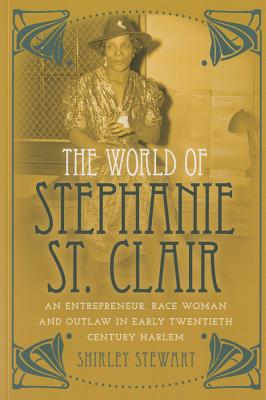 The World of Stephanie St. Clair: An Entrepreneur, Race Woman and Outlaw in Early Twentieth Century Harlem (Black Studies and Critical Thinking #59) (Paperback)
Email or call for price & availability
Other Books in Series
This is book number 59 in the Black Studies and Critical Thinking series.
This book profiles the compelling story and lineage of Stephanie St. Clair, a black female Caribbean immigrant in the early twentieth century. Upon entering the US, St. Clair created and managed a highly lucrative policy bank in Harlem ‒ earning a quarter of a million dollars a year. The author also explores St. Clair's lineage and the factors that influenced her decision to become an entrepreneur and activist.
Shirley Stewart received a BA in political science and economics from Fordham University and an MA in women's history from Sarah Lawrence College. Her research and writing reflect an interest in women all over the world who agitate for positive change for their families and communities. Specifically, her work focuses on African women and women of African descent in the diaspora who have historically resisted negative social circumstances. She also writes on current women's issues, immigration issues, edits biographies and tutors adults - especially immigrants - in basic literacy skills.