Boyhood to Manhood: Deconstructing Black Masculinity through a Life Span Continuum (Black Studies and Critical Thinking #65) (Hardcover)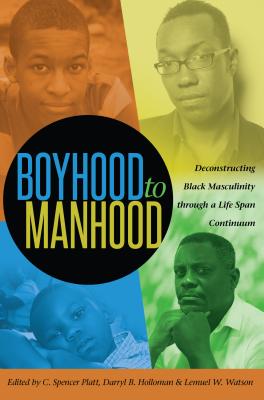 Boyhood to Manhood: Deconstructing Black Masculinity through a Life Span Continuum (Black Studies and Critical Thinking #65) (Hardcover)
Email or call for price & availability
Other Books in Series
This is book number 65 in the Black Studies and Critical Thinking series.
Boyhood to Manhood seeks to foster an open and honest discussion about the intersection of multiple identities found among Black males. The book explores topics such as what it means to be a Black male; race and ethnicity; health; dis]ability; athletics; socioeconomic status; historical accounts; employment; religion and sexual identity.
C. Spencer Platt is Assistant Professor at the University of South Carolina. He received his PhD in higher education administration from the University of Texas at Austin. Darryl B. Holloman is Assistant Vice President for Student Affairs and Dean of Students at Georgia State University and has worked in student and academic affairs for over twenty years. His research examines the progression and persistence of underrepresented populations on college campuses. Lemuel W. Watson is Dean of the College of Education at the University of South Carolina and Professor in the Department of Educational Leadership and Policies and Executive Director for the South Carolina Center for Educational Partnerships.