Black Culture and Experience: Contemporary Issues (Black Studies and Critical Thinking #71) (Paperback)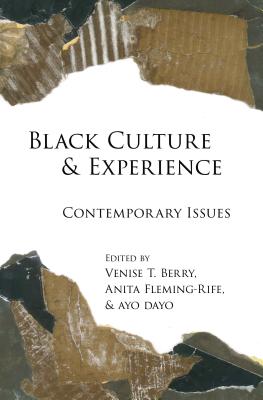 Black Culture and Experience: Contemporary Issues (Black Studies and Critical Thinking #71) (Paperback)
Email or call for price & availability
Other Books in Series
This is book number 71 in the Black Studies and Critical Thinking series.
Black Culture and Experience: Contemporary Issues offers a holistic look at Black culture in the twenty-first century. This anthology contains work from leading scholars, authors, and other specialists who have been brought together to highlight key issues in black culture and experience today.
Venise T. Berry is Associate Professor of African American Studies and Journalism and Mass Communication at the University of Iowa in Iowa City. She is published widely in academic and creative circles with numerous articles and books in the areas of media, African Americans, and popular culture. To learn more visit: www.veniseberry.com. Anita Fleming-Rife, PhD, a retired Professor, is a diversity consultant. She taught at the University of Northern Colorado (UNC), Penn State, Clark Atlanta University, and others before returning to her alma mater, UNC, in 2008, as the inaugural Special Assistant to the President for Equity and Diversity. Her research in international communications, minority representations in the media, framing analysis of public policy, and politics has been published in academic journals. Ayo Dayo has worked in the Prince William Public Library System in Prince William, Virginia, for more than twenty-five years. She is currently the manager of cataloguing, interlibrary loan, and physical processing services. Her master of library science degree is from the University of Texas at Austin and she has a master of arts from the University of Iowa.