Teach For America Counter-Narratives: Alumni Speak Up and Speak Out (Black Studies and Critical Thinking #9) (Hardcover)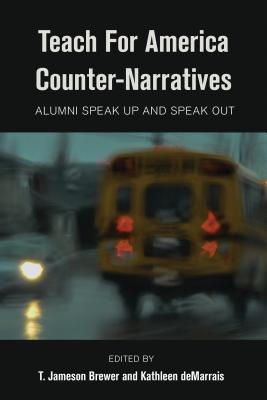 Teach For America Counter-Narratives: Alumni Speak Up and Speak Out (Black Studies and Critical Thinking #9) (Hardcover)
Email or call for price & availability
Other Books in Series
This is book number 9 in the Black Studies and Critical Thinking series.
This book - the first of its kind - provides alumni of TFA with the opportunity to share their insight on the organization. And perhaps more importantly, this collection of counter-narratives serves as a testament that many of the claims made by TFA are, in fact, myths that ultimately hurt teachers and students. No longer will alumni voices be silenced in the name of corporate and neoliberal education reform.
T. Jameson Brewer is an advanced PhD student of educational policy studies at the University of Illinois at Urbana-Champaign. He earned a M.S. in social foundations of education from Georgia State University and a B.S.Ed. in secondary education from Valdosta State University. His research focuses on the impact(s) of privatization/marketization of public schools by way of charters, vouchers, and Teach For America. Kathleen deMarrais is Professor of Qualitative Research Methodologies in the Department of Lifelong Education, Administration, and Policy at the University of Georgia. Her current research tracks the network of philanthropic funding for educational non-profits and its impact on educational policy in the U.S.