Brothers in Charge; Black Male Leadership in Higher Education and Public Health (Black Studies and Critical Thinking #73) (Paperback)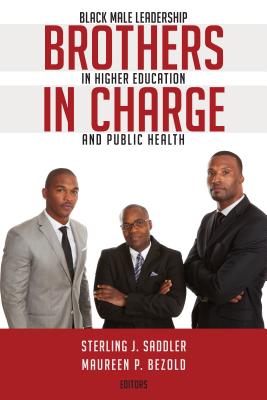 Brothers in Charge; Black Male Leadership in Higher Education and Public Health (Black Studies and Critical Thinking #73) (Paperback)
Email or call for price & availability
Other Books in Series
This is book number 73 in the Black Studies and Critical Thinking series.
The U.S. Bureau of Labor Statistics (2012) reported that in 2011, black males held 9.7 percent of management positions in the United States. Brothers in Charge: Black Male Leadership in Higher Education and Public Health offers the unique perspectives of a number of black males who have attained leadership positions against many odds in higher education or in public health. This book includes contributed chapters by Dr. Alphonso Simpson, Dr. John R. Lumpkin, Dr. Sherwood Thompson, Dr. John C. Williams, and others. Brothers in Charge is meant to inspire leaders of today and tomorrow to seek positions in disciplines where they are underrepresented, especially within the education and health fields. Brothers in Charge is intended for professionals in both higher education and public health who aspire to be leaders in these disciplines.
Sterling J. Saddler received his Ph.D. in workforce education and development with an emphasis in leadership from the Pennsylvania State University. Maureen P. Bezold received her Ph.D. in management from the Pamplin College of Business at Virginia Tech and her Master's in Public Health with a focus on community health education from University of Wisconsin-La Crosse.