Pedagogy of Survival: The Narratives of Millicent E. Brown and Josephine Boyd Bradley (Black Studies and Critical Thinking #85) (Hardcover)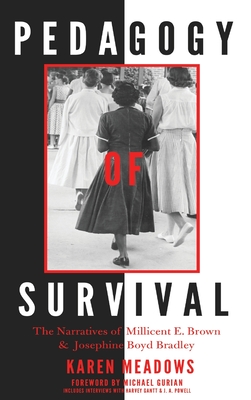 Pedagogy of Survival: The Narratives of Millicent E. Brown and Josephine Boyd Bradley (Black Studies and Critical Thinking #85) (Hardcover)
Email or call for price & availability
Other Books in Series
This is book number 85 in the Black Studies and Critical Thinking series.
This book gives voice to unsung heroes and the often overlooked view of the adolescent perspective to address the question of how one can endure and thrive in the midst of hardship and tragedy.
Karen Meadows is the Supervisor of K-8 Counseling in Guilford County Schools in North Carolina. She is an adjunct professor in the School of Education at North Carolina A&T State University, earning her PhD at the University of North Carolina at Greensboro in Educational Leadership. Her research and teaching interests include social justice, school reform, and personal empowerment via cultural narratives. She is an educational presenter, trainer, and consultant at the local, national, and international levels.