African American Males in Higher Education Leadership: Challenges and Opportunities (Black Studies and Critical Thinking #90) (Paperback)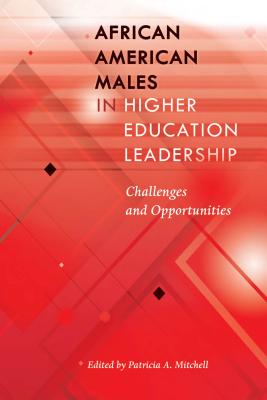 African American Males in Higher Education Leadership: Challenges and Opportunities (Black Studies and Critical Thinking #90) (Paperback)
Email or call for price & availability
Other Books in Series
This is book number 90 in the Black Studies and Critical Thinking series.
African American Males in Higher Education Leadership: Challenges and Opportunities presents narratives from thirteen African American males working in higher education leadership. Their narratives describe the barriers and roadblocks that continue to impede them while climbing the ivory tower ladder to leadership. This book highlights a number of topics relevant to the experiences of Black males on what it means to hold a leadership position at a historically black college and at a predominately white institution. This is an opportunity to hear the voices of African American males and to look at leadership through their lens. What have been some of the challenges and opportunities they have faced during their journey in higher education? What specific strategies helped them cope with barriers impeding their climb to a leadership position in higher education? What specific programs make a difference for emerging Black male leaders? Did they have a mentor or did they feel isolated during their journey? How are they feeling now? What tips can be passed down to our next generation of Black leaders? These narratives provide inspiration for all African American men aspiring to advance their careers in higher education. Hopefully, African American males will find these narratives useful as they prepare to enter the landscape of higher education leadership and avoid some of the pitfalls discussed in the book.
Patricia A. Mitchell is Chair of the Department of Leadership Studies at the University of San Francisco. She holds a Ph.D. from the Catholic University of America, Washington, D.C. Previous books include Lessons in Leadership (2016), Cracking the Wall Twenty Years Later: Women in Higher Education Leadership (2013), and Collaboration and Peak Performance (2013).