A Promising Reality: Reflections on Race, Gender, and Culture in Cuba (Black Studies and Critical Thinking #105) (Hardcover)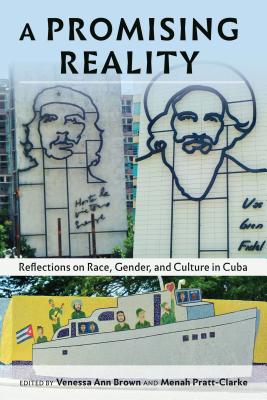 A Promising Reality: Reflections on Race, Gender, and Culture in Cuba (Black Studies and Critical Thinking #105) (Hardcover)
Email or call for price & availability
Other Books in Series
This is book number 105 in the Black Studies and Critical Thinking series.
A Promising Reality: Reflections on Race, Gender, and Culture in Cuba is a compilation of the reflections of a group of chief diversity officers, faculty, and educators from the United States about Cuba. As part of the National Association of Diversity Officers in Higher Education delegation to Cuba in July, 2015, A Promising Reality represents a collection of voices, experiences, and perspectives about issues of race, gender, cultural identity, and the African experience in Cuba. Key themes explored include Cuban culture, the Cuban Revolution, politics, economics, education, equity, and social change. Utilizing narrative inquiry, some of the reflections are comparative with the United States, and some reflections focus exclusively on Cuba. The book takes readers on a journey of thought-provoking stories that reflect the excitement, uncertainty, complexity, and promising possibilities on the cusp of changing diplomatic, political, economic, and social relationships between the United States and Cuba. A Promising Reality seeks to broaden the perspectives of its readers regarding US-Cuban relations. This book is ideal for courses on international relations, international studies, international affairs, comparative cultures, political science, education, politics, sociology, history, race, gender, and social justice. It is a must-read for anyone traveling to Cuba as part of study-abroad, professional development, or personal adventure.
Venessa A. Brown received her PhD from Clark Atlanta University. She is Associate Chancellor for Institutional Diversity and Inclusion; Chief Diversity Officer; and Professor of Social Work at Southern Illinois University Edwardsville. Menah Pratt-Clarke received her PhD and her JD from Vanderbilt University. She is Vice President for Strategic Affairs; Vice Provost for Inclusion and Diversity; and Professor of Education at Virginia Tech.