Leading While Black: Reflections on the Racial Realities of Black School Leaders Through the Obama Era and Beyond (Black Studies and Critical Thinking #76) (Paperback)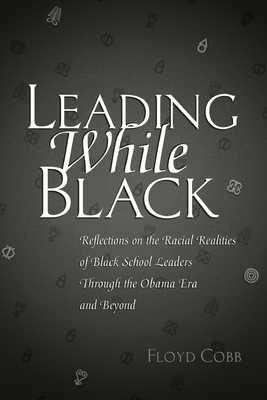 Leading While Black: Reflections on the Racial Realities of Black School Leaders Through the Obama Era and Beyond (Black Studies and Critical Thinking #76) (Paperback)
Email or call for price & availability
Other Books in Series
This is book number 76 in the Black Studies and Critical Thinking series.
What does it mean to lead while Black in America? How do Black educators lead for equity to ensure a quality academic experience for Black children when calls for equality are routinely discredited in our post-racial context? Through this book, Floyd Cobb passionately and honestly draws from his personal and professional experiences to describe his path to accepting the harsh realities of being an equity-minded Black leader in K-12 schools. Offered through the performance of autoethnography, Cobb highlights and gives voice to the often-unacknowledged vulnerability of equity-minded Black leaders who work in suburban contexts. Using the era of the Obama presidency as the backdrop for this work, Cobb illuminates the challenges and complexities of advocating for marginalized children who come from a shared racial heritage in a society that far too often are reluctant to accept such efforts. Through Leading While Black, emerging and aspiring Black leaders will be reminded that they are not alone in their struggles, but must nonetheless persist if we are to do our part in making education a better experience for our children.
Floyd Cobb is a central office administrator in a K-12 school district and is an adjunct professor with the University of Denver. He is a scholar-practitioner devoted to issues equity and holds a Doctorate of Philosophy from the University of Denver.