Research Methods in Africana Studies Revised Edition (Black Studies and Critical Thinking #97) (Paperback)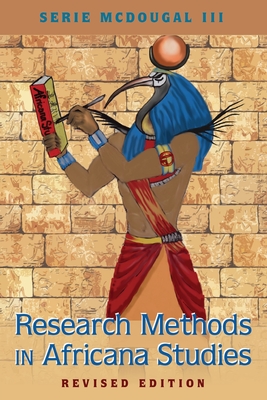 Research Methods in Africana Studies Revised Edition (Black Studies and Critical Thinking #97) (Paperback)
Email or call for price & availability
Other Books in Series
This is book number 97 in the Black Studies and Critical Thinking series.
The revised edition of Research Methods in Africana Studies is a major contribution to the discipline of Africana studies and social science involving people of African descent in general. The first edition was the first of its kind, offering instruction on how to conduct culturally relevant critical research on Africana communities in the American context, in addition to the African diaspora. The revised edition contains a collection of the most widely used theories and paradigms designed for exploring, explaining, and advancing Africana communities through science. The relevance, strengths, and weaknesses of every major method of data collection are explained as they relate to the lived experiences of the Black world. It stands alone as the only textbook that details empirical methods in the service of the collective advancement of Africana peoples.
Serie McDougal III is Associate Professor in the Department of Africana Studies in the College of Ethnic Studies and Director of the Black Unity Center at San Francisco State University. He is a former chair of the Department of Africana Studies. He received his B.S. in sociology from Loras College, his M.A. in Africana studies from the State University of New York at Albany, and his Ph.D. in African American studies from Temple University. Dr. McDougal is also Co-director of the Afrometrics Research Institute.