Border Crossing «Brothas»: Black Males Navigating Race, Place, and Complex Space (Black Studies and Critical Thinking #101) (Paperback)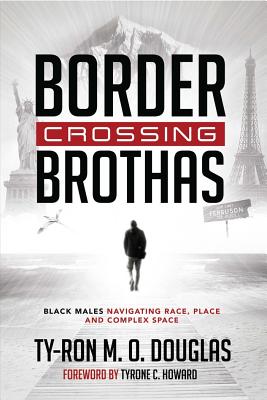 Border Crossing «Brothas»: Black Males Navigating Race, Place, and Complex Space (Black Studies and Critical Thinking #101) (Paperback)
Email or call for price & availability
Other Books in Series
This is book number 101 in the Black Studies and Critical Thinking series.
Border Crossing "Brothas" examines how Black males form identities, define success, and utilize community-based pedagogical spaces to cross literal and figurative borders.
Ty-Ron M. O. Douglas, Ph.D., is an assistant professor and PK-12 Program Coordinator at the University of Missouri--Columbia in the Educational Leadership and Policy Analysis Department. Dr. Douglas's work has appeared in outlets such as The Urban Review, Educational Studies, Teachers College Record, and Race, Ethnicity, and Education.