Border Crossing «Brothas»: Black Males Navigating Race, Place, and Complex Space (Black Studies and Critical Thinking #101) (Hardcover)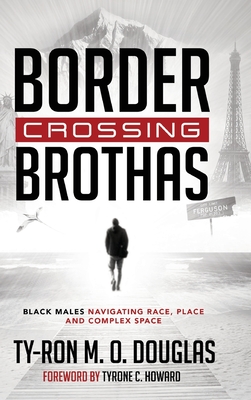 Border Crossing «Brothas»: Black Males Navigating Race, Place, and Complex Space (Black Studies and Critical Thinking #101) (Hardcover)
Email or call for price & availability
Other Books in Series
This is book number 101 in the Black Studies and Critical Thinking series.
Winner of the 2017 Society of Professors of Education Book Award
Winner of the 2017 American Educational Studies Association Critics' Choice Award
Border Crossing Brothas examines how Black males form identities, define success, and utilize community-based pedagogical spaces to cross literal and figurative borders. The tragic deaths of Michael Brown in Ferguson, Tamir Rice in Cleveland, and numerous others from Brooklyn, Britain, and Bermuda whose lives have been taken prematurely suggest that negotiating race, place, and complex space is a matter of life and death for Black males. In jurisdictions such as the U.S. and Bermuda, racial tensions are the palpable and obvious reality, yet the average citizen has no idea how to sensibly react. This book offers a reasonable response that pushes readers to account for and draw on the best of what we know, the core of who we are, and the needs and histories of those we serve.
Drawing on the educational and socializing experiences of Black males in Bermuda - a beautiful yet complex island with strong connections to the U.S., England, and the Caribbean - this book offers educators and leaders new language for postcolonial possibilities and emancipatory epistemologies related to Black male identities and success in a global context. Intriguing findings and fresh frameworks grounded in understandings of race, class, ability, transnationalism, culture, colonialism, and the construction/performance of gendered identity emerge in this book.
Ty-Ron M. O. Douglas, Ph.D., is an assistant professor and PK-12 Program Coordinator at the University of Missouri--Columbia in the Educational Leadership and Policy Analysis Department. Dr. Douglas's work has appeared in outlets such as The Urban Review, Educational Studies, Teachers College Record, and Race, Ethnicity, and Education.