A Black Woman's Journey from Cotton Picking to College Professor: Lessons about Race, Class, and Gender in America (Black Studies and Critical Thinking #107) (Hardcover)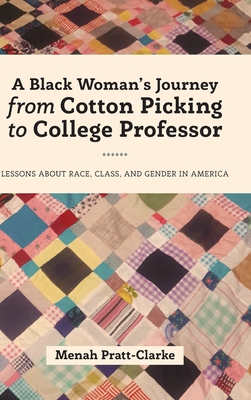 A Black Woman's Journey from Cotton Picking to College Professor: Lessons about Race, Class, and Gender in America (Black Studies and Critical Thinking #107) (Hardcover)
Email or call for price & availability
Other Books in Series
This is book number 107 in the Black Studies and Critical Thinking series.
A Black Woman's Journey follows Mildred Sirls as a young Black girl in rural east Texas in the 1930s who picked cotton to help her family survive, to her adulthood years as Dr. Mildred Pratt who influenced hundreds of students and empowered a community.
Menah Pratt-Clarke is Vice President for Strategic Affairs, Vice Provost for Inclusion and Diversity, and Professor of Education at Virginia Tech. She has a law degree and PhD from Vanderbilt University. Her prior works include Critical Race Feminism and Education: A Social Justice Model, Journeys of Social Justice: Women of Color Presidents in the Academy, and Reflections about Race, Gender, and Culture in Cuba.