Liberation in Higher Education: A White Researcher's Journey Through the Shadows (Black Studies and Critical Thinking #113) (Hardcover)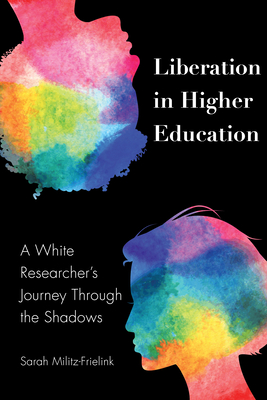 Liberation in Higher Education: A White Researcher's Journey Through the Shadows (Black Studies and Critical Thinking #113) (Hardcover)
Email or call for price & availability
Other Books in Series
This is book number 113 in the Black Studies and Critical Thinking series.
Liberation in Higher Education introduces and expands on the notion of Endarkened Feminist Epistemology (EFE) based on a qualitative case study of Cynthia B. Dillard and her students as well as the white researcher and author, Sarah Militz-Frielink, as she became transformed through her research in higher education. Dillard, who created EFE as a teaching and research paradigm in 2000, grounded it in several frameworks: Black feminist thought, standpoint theory, the tenets of African American spirituality, and the work of Parker J. Palmer on non-religious spirituality in education. The book delves into EFE's origins and students' meaning-making experiences with EFE--including related themes such as healing, identity development, cultural histories, spirituality, and the evolution of the phenomenon over time. This book also includes a chapter in which Militz-Frielink applies EFE as a methodology to herself, which is one of the recommended practices of EFE as a research tool. Liberation in Higher Education concludes with implications and recommendations for practitioners, particularly white practitioners in higher education who work with African American students in predominantly white institutions.
Sarah Militz-Frielink earned her Ph.D. from the University of Illinois at Chicago and currently teaches at Northern Illinois University. Her co-authored book Borders, Bras, and Battles earned an honorable mention for the 2016 Society of Professors of Education Outstanding Book Award. In addition to several journal articles, she published a National Learning Series titled African Americans in Times of War: Triumphs in Tragedy.