Racialism and the Media: Black Jesus, Black Twitter, and the First Black American President (Black Studies and Critical Thinking #114) (Paperback)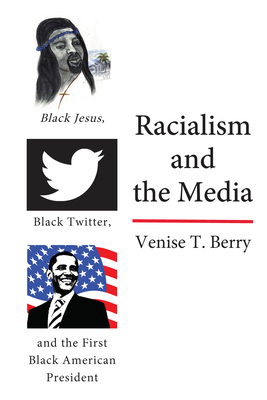 Racialism and the Media: Black Jesus, Black Twitter, and the First Black American President (Black Studies and Critical Thinking #114) (Paperback)
$63.07
Available in Warehouse. Wait for Email Confirmation for ETA
This book cannot be returned, cancelled, or exchanged. Please call for availability and pricing
Other Books in Series
This is book number 114 in the Black Studies and Critical Thinking series.
Racialism and Media: Black-ish, Black Twitter and the First Black American President is an exploration of how the nature of racial ideology has changed in our society.
Venise T. Berry is an Associate Professor in African American Studies and Journalism at the University of Iowa in Iowa City. Her professional media career began in radio news but has expanded into teaching, media research and criticism, as well as fiction and non-fiction writing. She is published widely in academic circles with numerous journal articles based on her research in the area of media, African Americans and pop culture. To learn more visit: www.veniseberry.com.