Black Men's Studies: Black Manhood and Masculinities in the U.S. Context (Black Studies and Critical Thinking #115) (Paperback)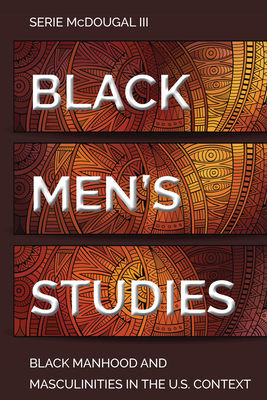 Black Men's Studies: Black Manhood and Masculinities in the U.S. Context (Black Studies and Critical Thinking #115) (Paperback)
$100.03
Available in Warehouse. Wait for Email Confirmation for ETA
This book cannot be returned, cancelled, or exchanged. Please call for availability and pricing
Other Books in Series
This is book number 115 in the Black Studies and Critical Thinking series.
Black Men's Studies offers an approach to understanding the lives and the self determination of men of African descent in the U.S. context. It not only frames their experiences, it also explores the multidimensional approaches to advancing the lives of Black men. Particular attention is given to placing Black men in their own unique historical, cultural, and socio-political contexts.
Serie McDougal, III is a professor in the Department of Pan African Studies at California State University, Los Angeles. He received his B.S. in sociology from Loras College in Dubuque, Iowa. Additionally, he has an M.A. in Africana studies from the State University of New York at Albany, New York, and a Ph.D. in African American studies from Temple University in Philadelphia, Pennsylvania. Serie McDougal is also the co-director of the Afrometrics Research Institute.