Poirot Investigates: A Hercule Poirot Collection (Hercule Poirot Mysteries #3) (MP3 CD)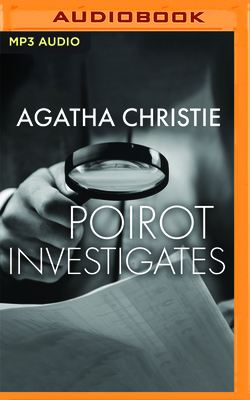 Poirot Investigates: A Hercule Poirot Collection (Hercule Poirot Mysteries #3) (MP3 CD)
$24.99

This title is likely unavailable. Email or call for price and availability.
Other Books in Series
This is book number 3 in the Hercule Poirot Mysteries series.
Poirot Investigates is a collection of short stories written by English author Agatha Christie and first published in the UK in March 1924. In the 11 stories, famed eccentric detective Hercule Poirot solves a myriad of mysteries involving greed, jealousy, and revenge.