Saturday, April 27, 2019 - 3:00pm
"Andrews' wonderful Down from the Mountain is deeply informed by personal experience and made all the stronger by his compassion and measured thoughts... Welcome and impressive work." —Barry Lopez

The story of a grizzly bear named Millie: her life, death, and cubs, and what they reveal about the changing character of the American West
More about Down from the Mountain
The grizzly is one of North America's few remaining large predators. Their range is diminished, but they're spreading across the West again. Descending into valleys where once they were king, bears find the landscape they'd known for eons utterly changed by the new most dominant animal: humans. As the grizzlies approach, the people of the region are wary, at best, of their return.

In searing detail, award-winning writer, Montana rancher, and conservationist Bryce Andrews tells us about one such grizzly. Millie is a typical mother: strong, cunning, fiercely protective of her cubs. But raising those cubs—a challenging task in the best of times—becomes ever harder as the mountains change, the climate warms and people crowd the valleys. There are obvious dangers, like poachers, and subtle ones as well, like the corn field that draws her out of the foothills and sets her on a path toward trouble and ruin.

That trouble is where Bryce's story intersects with Millie's. It is the heart of Down from the Mountain, a singular drama evoking a much larger one: an entangled, bloody collision between two species in the modern-day West, where the shrinking wilds force man and bear into ever closer proximity.
More about Bryce Andrews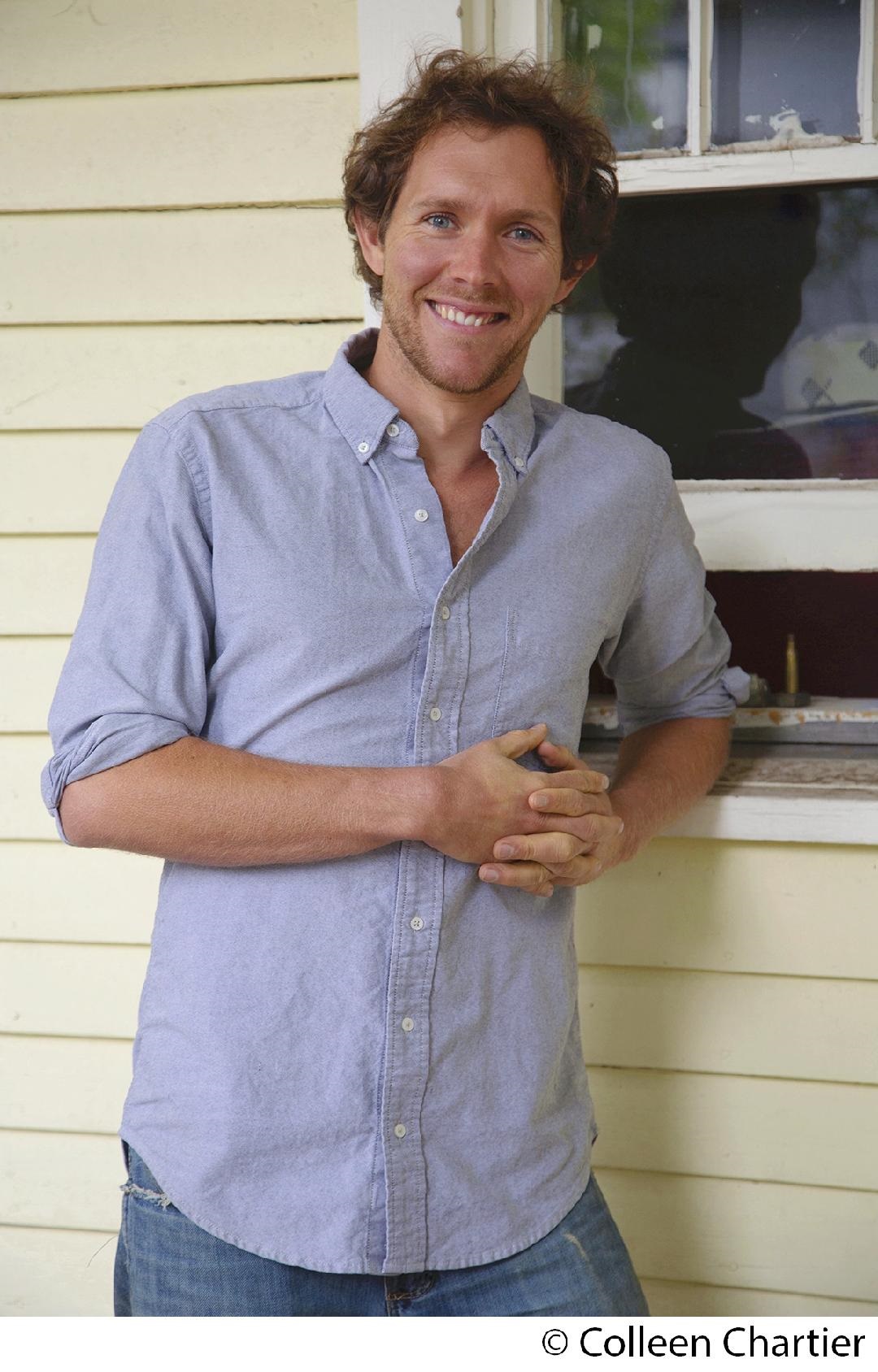 Bryce Andrew's debut, Badluck Way, was the 2014 winner of the Barnes & Nobel Discover Great New Writers Award, the 2014 Reading the West Book Award for nonfiction, the 2014 High Plains Book Award for both nonfiction and debut book, and a finalist for the 2014 Washington State Book Award. Born in 1983 and raised in Seattle, Washington, Bryce Andrews migrated east toward the American West. Having spent a decade in the high valleys of Montana, he remains fascinated by the complex and reciprocal relationship between humans, wild animals and place.
Event Guidelines
This event is free and open to the public. Most of our events are held upstairs, but we do not have an elevator. Please contact us with any accessibility concerns. To join the signing line and have books signed by the author at this event, please consider purchasing your copy of Down from the Mountain from Country Bookshelf, either in-store, over the phone, or online. By purchasing your book from Country Bookshelf, you are not only supporting a locally owned, independent business, but you are also showing publishers that they should continue sending authors to Country Bookshelf. The author's previous titles will be available for purchase at the event as supplies last.
Video recording, audio recording, and/or live-streaming during author appearances and signings is not possible without prior written permission from the publisher and Country Bookshelf.

$25.00
ISBN: 9781328972453
Availability: Backordered
Published: Houghton Mifflin Harcourt - April 16th, 2019
---