Thursday, October 29, 2020 - 7:30pm
Books in Common NW is especially delighted to welcome Beth Piatote to share her debut story collection The Beadworkers with Sameer Pandya
Visit https://www.eventbrite.com/e/books-in-common-beth-piatote-sameer-pandya-tickets-125092943361 to register today - don't forget to add a copy of The Beadworkers when you do!
Beth Piatote's luminous debut collection opens with a feast, grounding its stories in the landscapes and lifeworlds of the Native Northwest, exploring the inventive and unforgettable pattern of Native American life in the contemporary world . Told with humor, subtlety, and spareness, the mixed-genre works of Beth Piatote's first collection find unifying themes in the strength of kinship, the pulse of longing, and the language of return.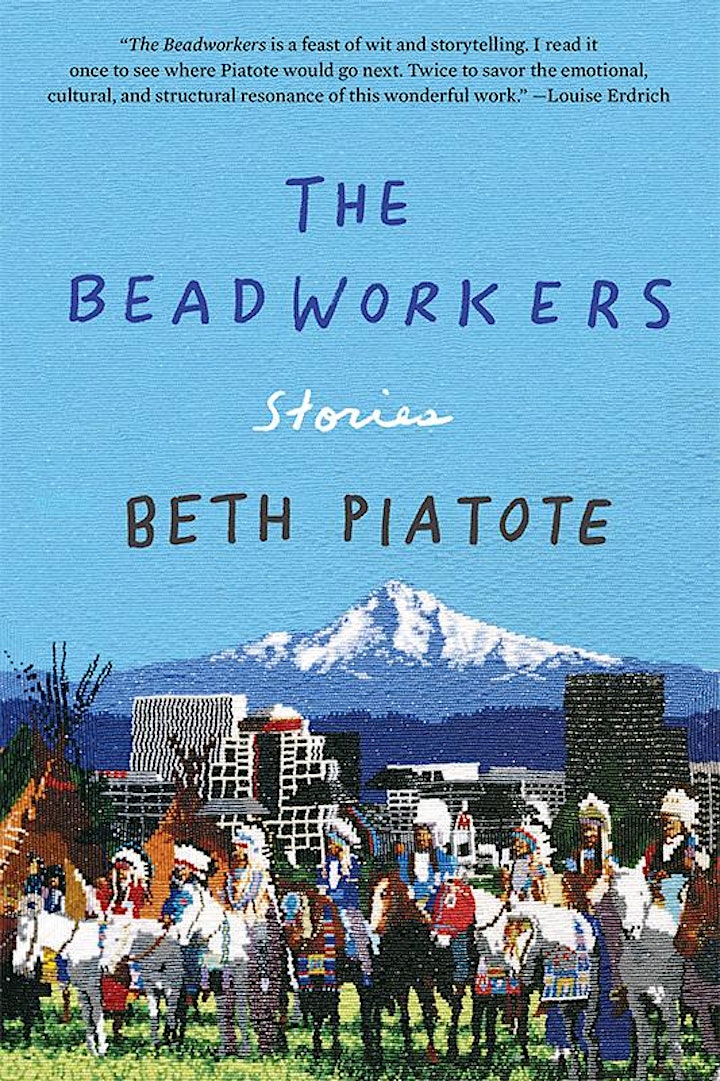 A woman teaches her niece to make a pair of beaded earrings while ruminating on a fractured relationship. An eleven-year-old girl narrates the unfolding of the Fish Wars in the 1960s as her family is propelled to its front lines. In 1890, as tensions escalate at Wounded Knee, two young men at college--one French and the other Lakota--each contemplate a death in the family. In the final, haunting piece, a Nez Perce-Cayuse family is torn apart as they debate the fate of ancestral remains in a moving revision of the Greek tragedy Antigone. Formally inventive and filled with vibrant characters, The Beadworkers draws on Indigenous aesthetics and forms to offer a powerful, sustaining vision of Native life.
BETH PIATOTE is an associate professor of Native American studies at the University of California, Berkeley. She holds a PhD from Stanford University, is the author of numerous scholarly essays and creative works, and is the recipient of multiple awards and fellowships. She is Nez Perce enrolled with Colville Confederated Tribes and lives in the San Francisco Bay Area with her two children.
SAMEER PANDYA is the author of the story collection The Blind Writer, which was longlisted for the PEN/Open Book Award. He is also the recipient of the PEN/Civitella Fellowship. His fiction, commentary, and cultural criticism has appeared in a range of publications, including the Atlantic, Salon, Sports Illustrated, ESPN, and Narrative Magazine. He teaches creative writing and South Asian and Asian American literature at the University of California, Santa Barbara. Members Only is his first novel.

$16.95
ISBN: 9781640094277
Availability: On Our Shelves as of 9am Today
Published: Counterpoint LLC - October 13th, 2020
---

$15.99
ISBN: 9780358379928
Availability: Usually Ships in 1-5 Days
Published: Mariner Books - July 7th, 2020
---