Thursday, June 17, 2021 - 7:30pm
Books in Common NW explores the interconnectedness of our natural environment with David B Williams and Lyanda Lynn Haupt
Deepen your connection to the natural world with Books in Common NW, David B Williams and Lyanda Lynn Haupt. We stand at the crossroads again of natural and cultural history as these naturalist/writers share their new books: Homewaters from Williams, and Rooted from Haupt.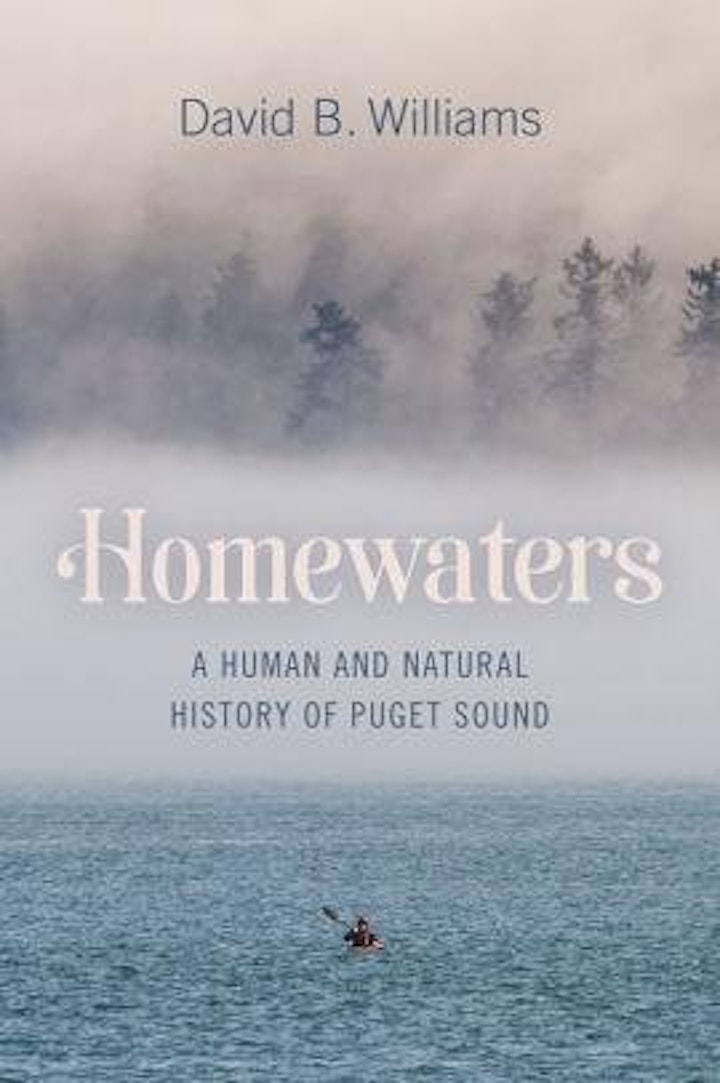 Not far from Seattle skyscrapers live 150-year-old clams, more than 250 species of fish, and underwater kelp forests as complex as any terrestrial ecosystem. For millennia, vibrant Coast Salish communities have lived beside these waters dense with nutrient-rich foods, with cultures intertwined through exchanges across the waterways. Transformed by settlement and resource extraction, Puget Sound and its future health now depend on a better understanding of the region's ecological complexities.
Focusing on the area south of Port Townsend and between the Cascade and Olympic mountains, Williams uncovers human and natural histories in, on, and around the Sound. In conversations with archaeologists, biologists, and tribal authorities, Williams traces how generations of humans have interacted with such species as geoducks, salmon, orcas, rockfish, and herring. He sheds light on how warfare shaped development and how people have moved across this maritime highway, in canoes, the mosquito fleet, and today's ferry system. The book also takes an unflinching look at how the Sound's ecosystems have suffered from human behavior, including pollution, habitat destruction, and the effects of climate change.
Witty, graceful, and deeply informed, Homewaters weaves history and science into a fascinating and hopeful narrative, one that will introduce newcomers to the astonishing life that inhabits the Sound and offers longtime residents new insight into and appreciation of the waters they call home.
"In this storied blend of cultural and natural history, we find not only a new understanding of the past but a pathway to the relationships and reciprocity that are essential for every dimension of Puget Sound's future."
--Lyanda Lynn Haupt, author of Mozart's Starling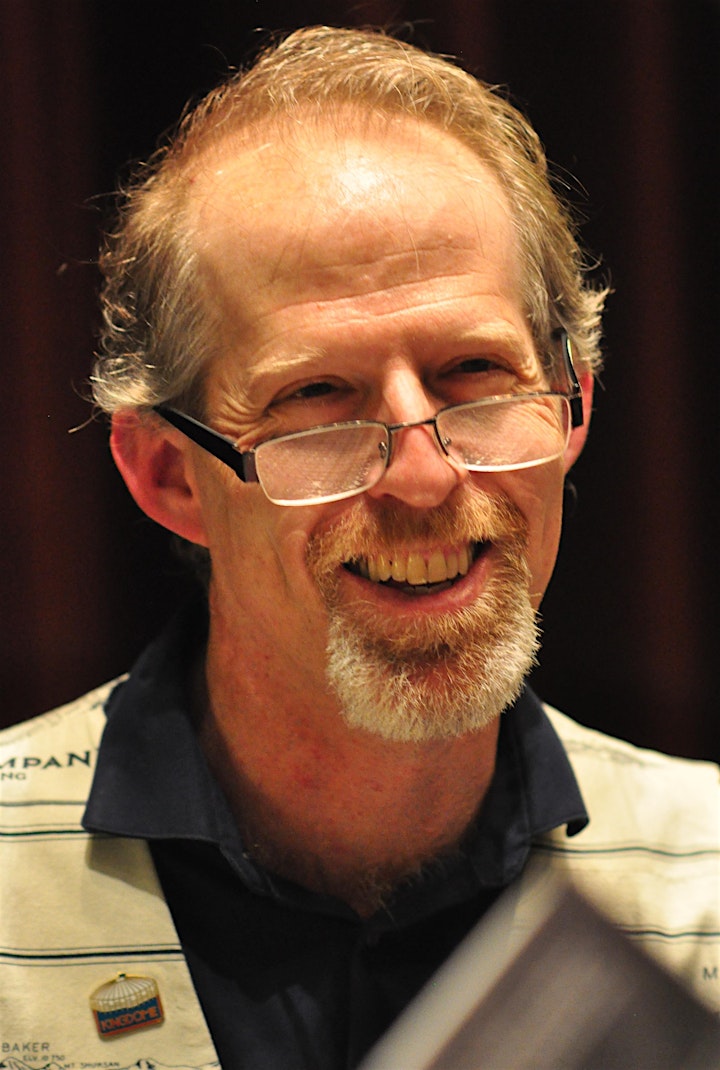 David B. Williams is a naturalist, author, and educator. His many books include the award-winning Too High and Too Steep: Reshaping Seattle's Topography and Seattle Walks: Discovering History and Nature in the City.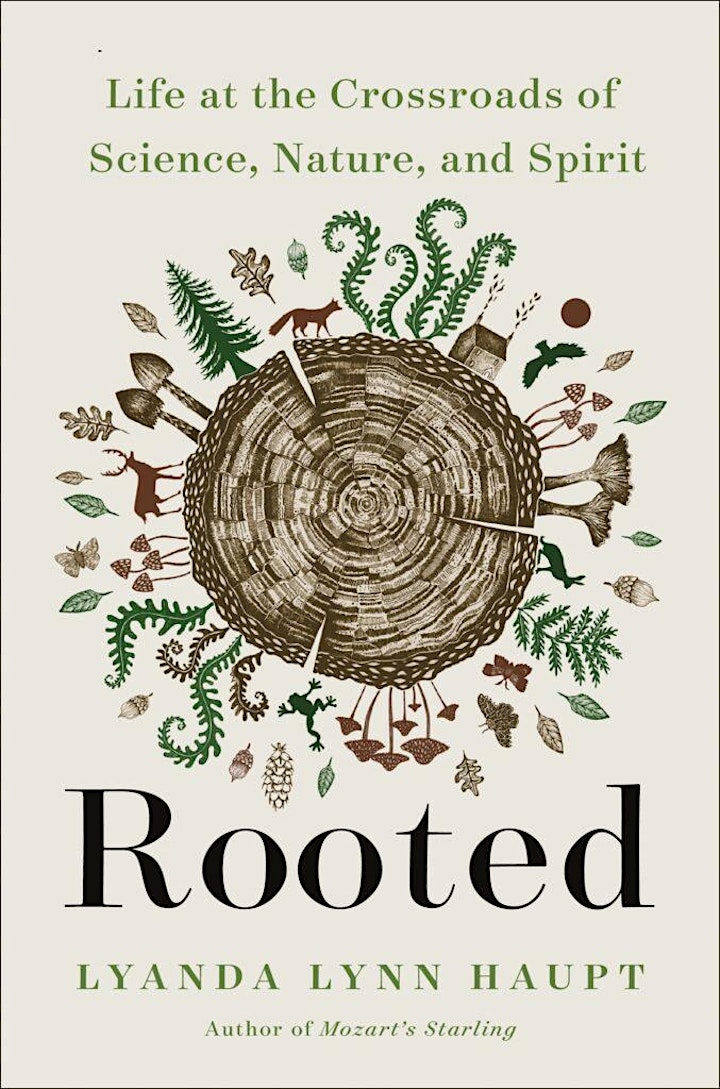 In Rooted , cutting-edge science supports a truth that poets, artists, mystics, and earth-based cultures across the world have proclaimed over millennia: life on this planet is radically interconnected. Our bodies, thoughts, minds, and spirits are affected by the whole of nature, and they affect this whole in return. In this time of crisis, how can we best live upon our imperiled, beloved earth?
Award-winning writer Lyanda Lynn Haupt's highly personal new book is a brilliant invitation to live with the earth in both simple and profound ways--from walking barefoot in the woods and reimagining our relationship with animals and trees, to examining the very language we use to describe and think about nature. She invokes rootedness as a way of being in concert with the wilderness--and wildness--that sustains humans and all of life.
In the tradition of Rachel Carson, Elizabeth Kolbert, and Mary Oliver, Haupt writes with urgency and grace, reminding us that at the crossroads of science, nature, and spirit we find true hope. Each chapter provides tools for bringing our unique gifts to the fore and transforming our sense of belonging within the magic and wonder of the natural world.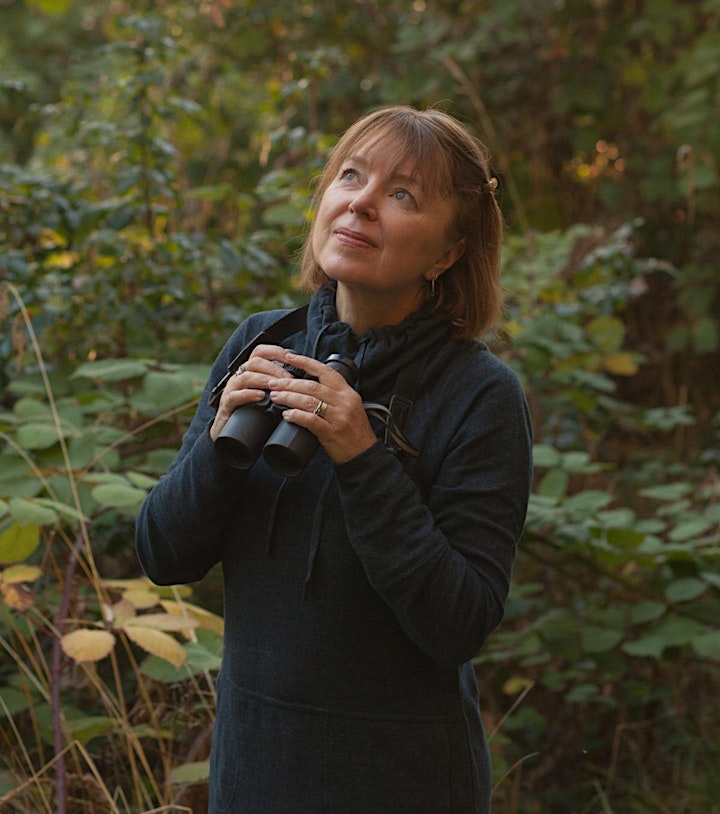 Lyanda Lynn Haupt is a naturalist, ecophilosopher, and author of Mozart's Starling, The Urban Bestiary, Crow Planet, Pilgrim on the Great Bird Continent, and Rare Encounters with Ordinary Birds. A winner of the Washington State Book Award and the Sigurd F. Olson Nature Writing Award, she lives in Seattle with her husband and daughter.