Sunday, May 15, 2022 - 1:00pm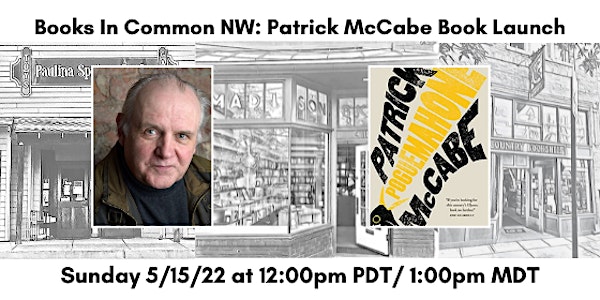 Books in Common NW welcomes Patrick McCabe for the North American launch of his new book POGUEMAHONE
Books in Common NW invites you to pull up a virtual pub stool with Patrick McCabe and delve into his newest masterwork Poguemahone.
A swirling, psychedelic, bleakly funny fugue, Patrick McCabe's epic reinvention of the verse novel combines Modernist fragmentation and Beat spontaneity with Irish folklore, then douses it in whiskey and sets it on fire. Drinking song and punk libretto, ancient as myth and wholly original, Poguemahone is the devastating telling of one family's history--and the forces, seen and unseen, that make their fate.
"Poguemahone is a blistering, brilliant ballad of mad tales from rural Ireland to London Town, and all you might meet along your way. The characters are electric, the narrative fuelled with a brilliant frenetic energy--I loved this great song. McCabe is truly original." --Elaine Feeney, author of As You Were
Una Fogarty, suffering from dementia in a seaside nursing home, would be all alone without her brother Dan, whose epic free-verse monologue tells their family story. Exile from Ireland and immigrant life in England. Their mother's trials as a call girl. Young Una's search for love in a seemingly haunted hippie squat, and the two-timing Scottish stoner poet she'll never get over. Now she sits outside in the sun as her memories unspool from Dan's mouth and his own role in the tale grows ever stranger-- and more sinister.
A verse epic for the 21st century, Poguemahone combines the fragmentation of cummings and Williams and the spontaneity of Ginsberg and Ferlinghetti with a soundtrack by Mott the Hoople. Poguemahone is a masterpiece of formal invention with the rollicking clip of a drinking song.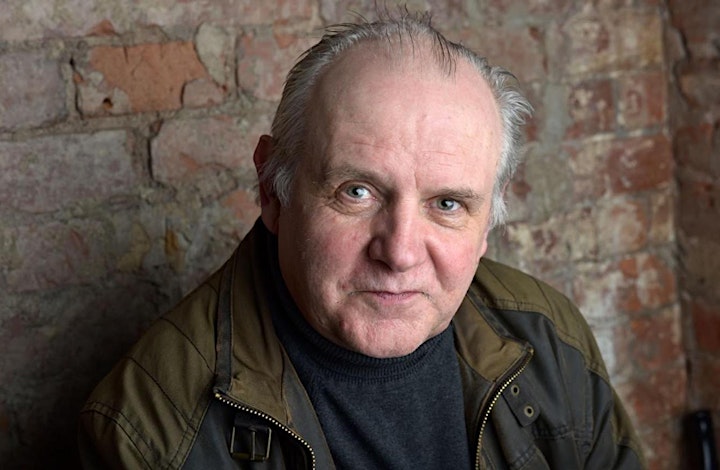 Patrick McCabe was born in 1955 in Clones, County Monaghan. He was a teacher and then he was not, having become a full-time writer. He is the author of, among other novels, The Butcher Boy and Breakfast on Pluto, both of which were shortlisted for the Booker Prize and adapted into feature films by Neil Jordan.

$21.95

ISBN: 9781771964739
Availability: On Our Shelves as of 9am Today
Published: Biblioasis - May 3rd, 2022
---