Tuesday, June 15, 2021 - 7:30pm
Books in Common NW has bears on the brain with Rob Chaney, Cristina Eisenberg, and Douglas Chadwick.
Books in Common NW rumbles in for a Bear Bonanza as we welcome journalist Rob Chaney and biologist/writer Douglas Chadwick to share their new books alongside ecologist Cristina Eisenberg. Both Chaney's The Grizzly in the Driveway, and Chadwick's Four-Fifths a Grizzly look at the ever-blurring line between humans and nature, and how we can best adapt to share, and care for our planet.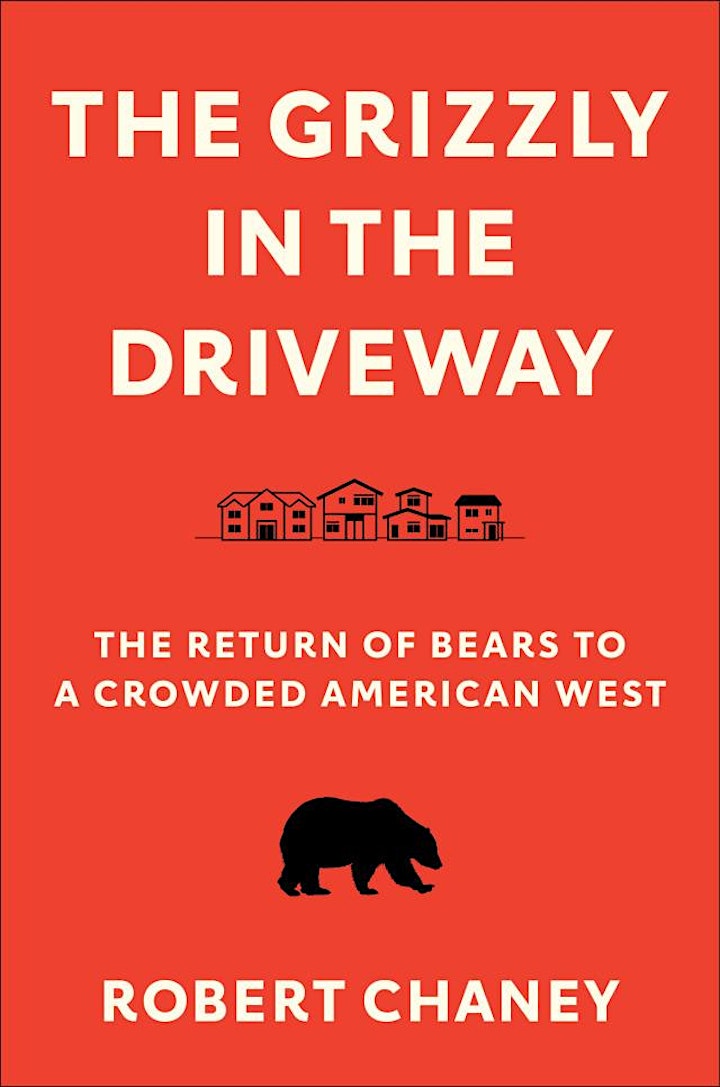 Four decades ago, the areas around Yellowstone and Glacier National Parks sheltered the last few hundred surviving grizzlies in the Lower 48 states. Protected by the Endangered Species Act, their population has surged to more than 1,500, and this burgeoning number of grizzlies now collides with the increasingly populated landscape of the twenty-first-century American West. While humans and bears have long shared space, today's grizzlies navigate a shrinking amount of wilderness: cars whiz like bullets through their habitats, tourists check Facebook to pinpoint locations for a quick selfie with a grizzly, and hunters seek trophy prey. People, too, must learn to live and work within a potential predator's territory they have chosen to call home.
Mixing fast-paced storytelling with rich details about the hidden lives of grizzly bears, Montana journalist Robert Chaney chronicles the resurgence of this charismatic species against the backdrop of the country's long history with the bear. Chaney captures the clash between groups with radically different visions: ranchers frustrated at losing livestock, environmental advocates, hunters, and conservation and historic preservation officers of tribal nations. Underneath, he probes the balance between our demands on nature and our tolerance for risk.
"What kind of future is there for supremely wild bears amid Western landscapes increasingly filling with people? I heartily recommend joining Robert Chaney on his comprehensive and refreshingly fair-minded quest for answers. Combining his insights as a reporter with the voices of Native Americans, hikers, trophy hunters, government officials, ranching families, and wildlife biologists, Chaney offers a wide-angle look at the continuing controversies surrounding efforts to recover this species."
--Doug Chadwick, author of Tracking Gobi Grizzlies: Surviving Beyond the Back of Beyond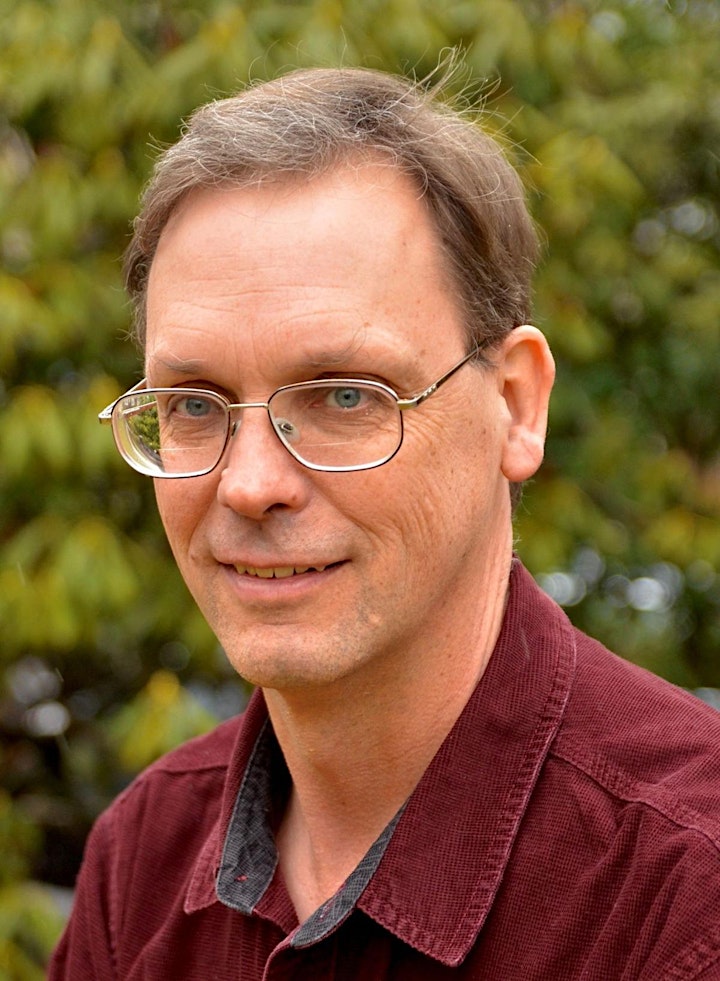 Robert Chaney is a reporter for the Missoulian. A lifelong Montanan, he covers science and the environment.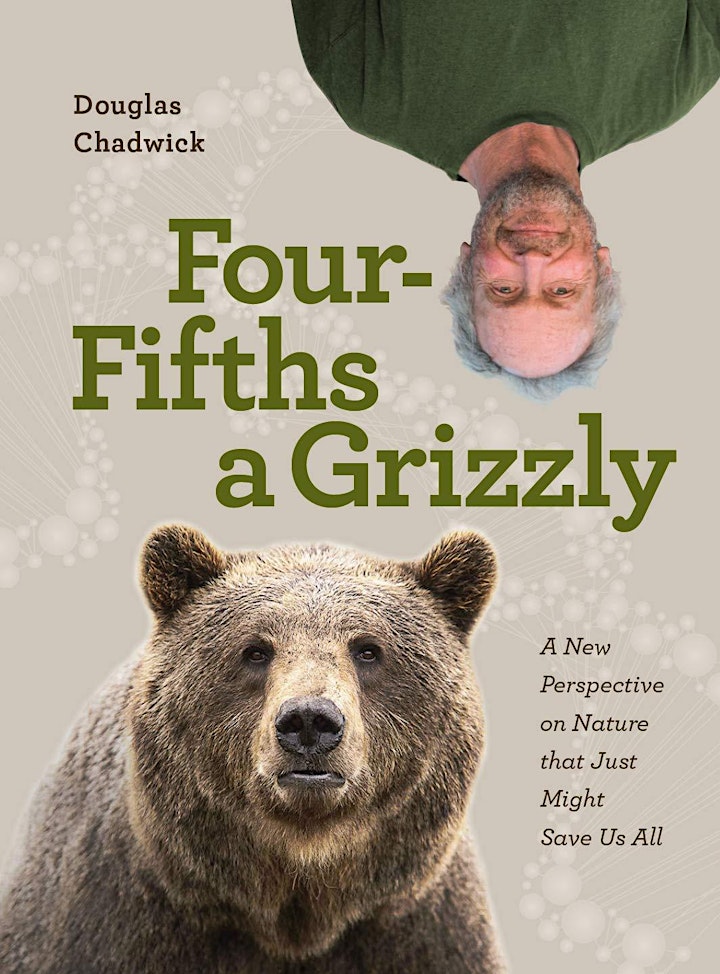 What do you think of when you think of Nature? Prolific author and National Geographic writer Doug Chadwick's fresh look at human's place in the natural world. In his accessible and engaging style, Chadwick approaches the subject from a scientific angle, with the underlying message that from the perspective of DNA humans are not all that different from any other creature. He begins by showing the surprisingly close relationship between human DNA and that of grizzly bears, with whom we share 80 percent of our DNA. We are 60 percent similar to a salmon, 40 percent the same as many insects, and 24 percent of our genes match those of a wine grape. He reflects on the value of exposure to nature on human biochemistry and mentality, that we are not that far removed from our ancestors who lived closer to nature. He highlights examples of animals using "human" traits, such as tools and play. He ends the book with two examples of the healing benefits of turning closer to nature: island biogeography and the Yellowstone to Yukon Conservation Initiative. This book is a reflection on man's rightful place in the ecological universe. Using personal stories, recounting how he came to love and depend on the Great Outdoors and how he learned his place in the system of Nature, Chadwick challenges anyone to consider whether they are separate from or part of nature. The answer is obvious, that we are an indivisible from all elements of a system that is greater than ourselves and should never be neglected, taken advantage of, or exploited. This is a fresh and engaging take on man's relationship to nature by a respected and experienced author.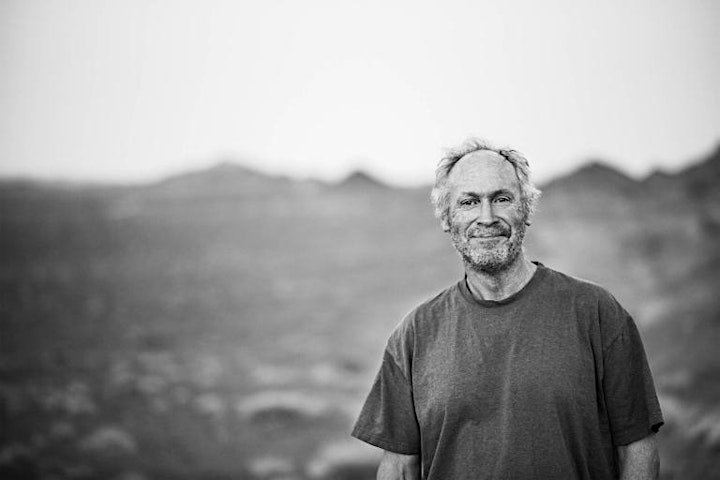 Douglas H. Chadwick is a wildlife biologist who carried out research on mountain goat ecology and social behavior atop the Rockies for years and has assisted other scientists studying harlequin ducks, wolverines, grizzly bears, and whales. He is also a natural history journalist who has produced 14 popular books and hundreds of magazine stories. Many of his articles have been for the National Geographic Society on subjects from snow leopards high in the Himalayas to lowland rainforests and the underwater kingdoms of coral. A founding Board member of the Vital Ground Foundation, a conservation land trust (www.vitalground.org), Chadwick serves as well on the Board of the Liz Claiborne Art Ortenberg Foundation, which supports wildlife research and community-based conservation programs throughout the world (www.LCAOF.org.). He lives in Whitefish, Montana.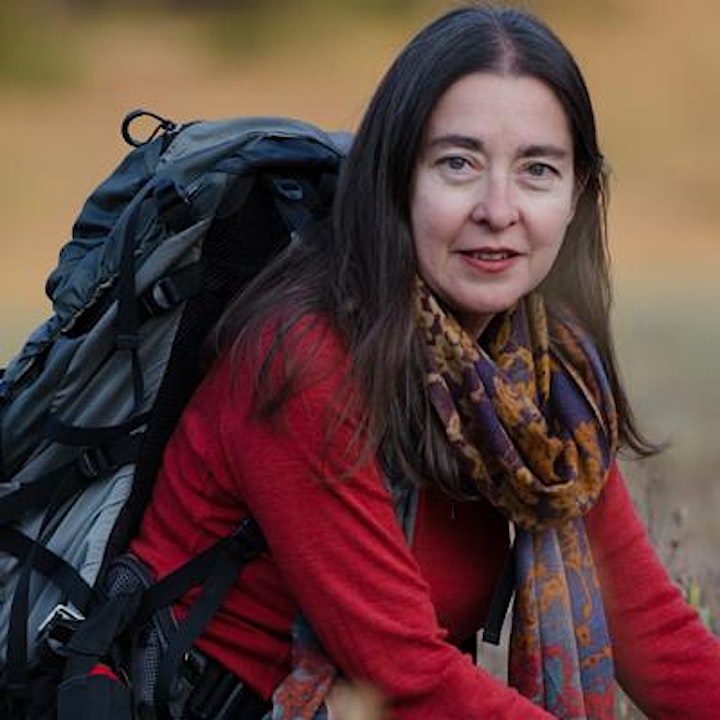 Ecologist Cristina Eisenberg studies wolves, bison, and fire in Rocky Mountain ecosystems and works to empower native people to use Traditional Ecological Knowledge to restore nature and create a resilient, sustainable Earth. She is the former chief scientist at Earthwatch Institute where she developed strategic initiatives to explore key environmental sustainability issues and establish partnerships with principal investigators. She is a Smithsonian Research Associate, a Boone and Crockett Club professional member, and the nonfiction editor of the literary journal Whitefish Review. She serves on the board of directors for the Society of Ecological Restoration, the board of trustees at Prescott College, and the editorial board of Oregon State University Press. She holds a PhD in forestry and wildlife from Oregon State University. Her books for Island Press include The Carnivore Way: Coexisting with and Conserving America's Predators and The Wolf's Tooth: Keystone Predators, Trophic Cascades, and Biodiversity. She lives with her family in a remote, wild corner of northwest Montana.