Tuesday, April 20, 2021 - 7:30pm
Explore the frontiers of conservation with Tony Hiss and his new book Rescuing the Planet, along with Lauren Oakes and Adventure Scientists
Get ready for Earth Day and join Books in Common NW for an enlightening discussion with New Yorker staff writer Tony Hiss as he shares his new book Rescuing the Earth: Protecting Half the Land to Heal the Earth. Lauren Oakes will be on hand to share her work in The New Farmers Almanac Vol 5: Grand Land Plan, and we'll have the folks from Adventure Scientists along for the ride to discuss how all their work intersects with conservation efforts in the Northwest.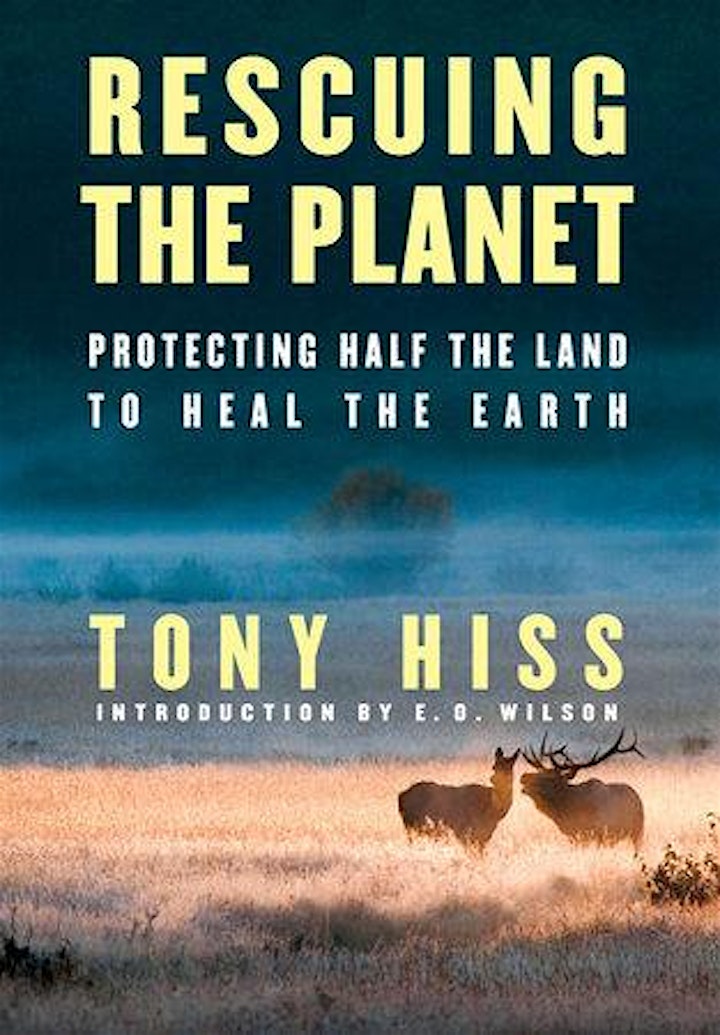 An urgent, resounding call to protect 50 percent of the earth's land by 2050–thereby saving millions of its species–and a candid assessment of the health of our planet and our role in conserving it, from the award-winning author of The Experience of Place and veteran New Yorker staff writer.
Beginning in the vast North American Boreal Forest that stretches through Canada, and roving across the continent, from the Northern Sierra to Alabama's Paint Rock Forest, from the Appalachian Trail to a ranch in Mexico, Tony Hiss sets out on a journey to take stock of the "superorganism" that is the earth: its land, its elements, its plants and animals, its greatest threats–and what we can do to keep it, and ourselves, alive.
Hiss not only invites us to understand the scope and gravity of the problems we face, but also makes the case for why protecting half the land is the way to fix those problems. He highlights the important work of the many groups already involved in this fight, such as the Indigenous Leadership Initiative, the Yellowstone to Yukon Conservation Initiative, and the global animal tracking project ICARUS. And he introduces us to the engineers, geologists, biologists, botanists, oceanographers, ecologists, and other "Half Earthers" like Hiss himself who are allied in their dedication to the unifying, essential cause of saving our own planet from ourselves.
Tender, impassioned, curious, and above all else inspiring, Rescuing the Planet is a work that promises to make all of us better citizens of the earth.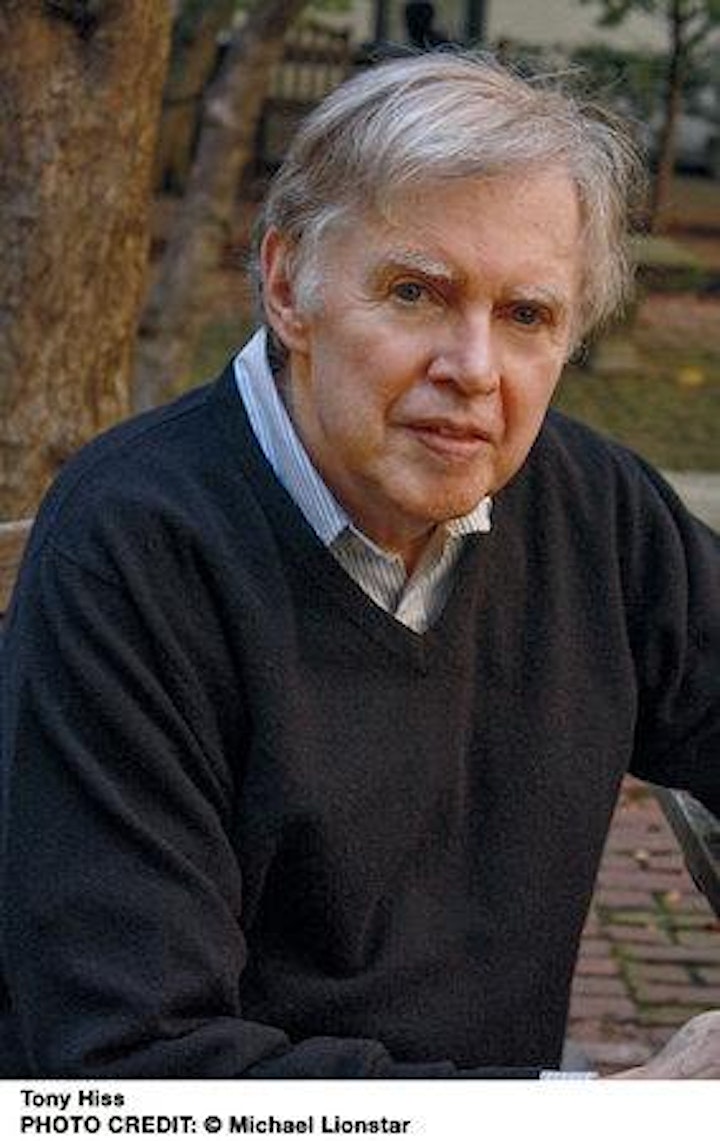 TONY HISS is the author of fifteen books, including the award-winning The Experience of Place. He was a staff writer at The New Yorker for more than thirty years, was a visiting scholar at New York University for twenty-five years, and has lectured around the world. He lives in New York with his wife, young-adult writer Lois Metzger.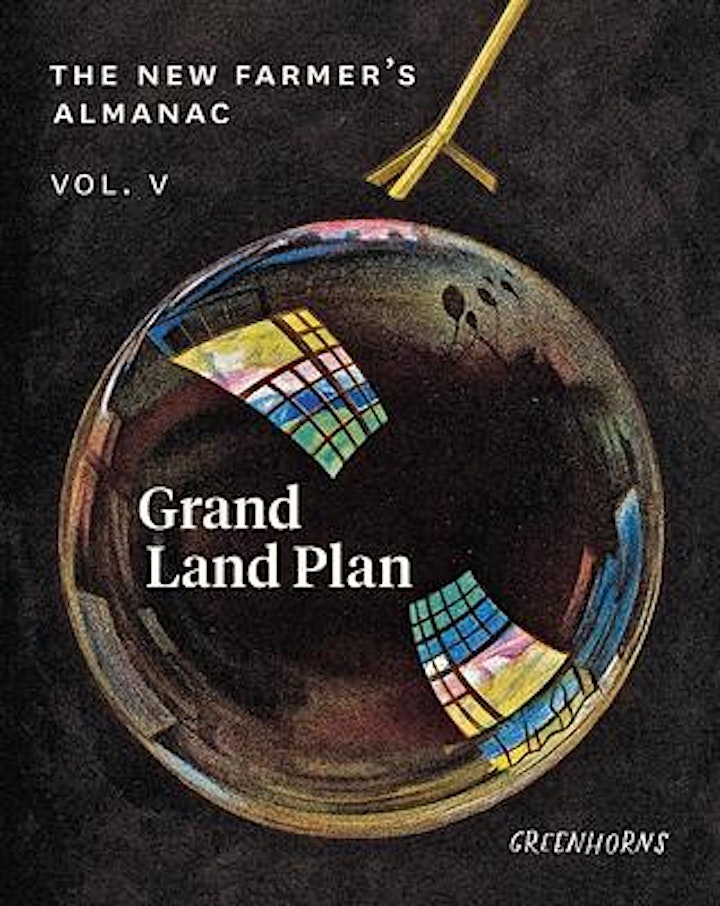 The newest volume of the eclectic biannual anthology from the Greenhorns, a grassroots network for recruiting, promoting and supporting new American farmers
The New Farmer's Almanac, Vol. V is an antidote to the repeating story of helplessness in the face of climo-politico-econo-corona-chaos. In these pages, dozens of contributing writers and artists report from the seas, the borders, the woods, the fields, and the hives. Farmers, poets, grocers, gardeners, architects, activists, agitators--all join forces to re-vision the future of food systems and land use. This is our Grand Land Plan.
The solutions unfurl before us. First, recovery: farmers and food networks reflect on local resiliency and logistics from the time of COVID-19. Next, resistance: we invite readers to consider arguments for land reform, for the localization of food systems, for policy change in the forest and on the farm, for solidarity and sovereignty. We share reporting on restoration projects, from interstate roadsides to intertidal zones to our civic institutions. There are lessons from honeybees. Designs for the seaweed commons and for sanctuary. Together, these thinkers turn their--and our--attention to the long future.
The New Farmer's Almanac is a large-scale inquiry--both visual and literary. Along with words, readers will find field maps, farm comics, photo essays, portraits and prints, pearls from the archives, and dozens of other curiosities. Join us in exploring principles and strategies for just, adaptive, resourceful, and responsive land use for all.
Contributors to Vol. V include farmer activist Karen Washington; oyster whisperer and ecologist Anamarija Frankic; Elizabeth Hoover of Good Warrior Seeds; permaculturist and author Tao Orion; conservation scientist and author Lauren Oakes; and soil scientists, regenerative farmers, savanna restorationists, landscape architects, poets, printmakers, illustrators, and photographers from around the US and Earth.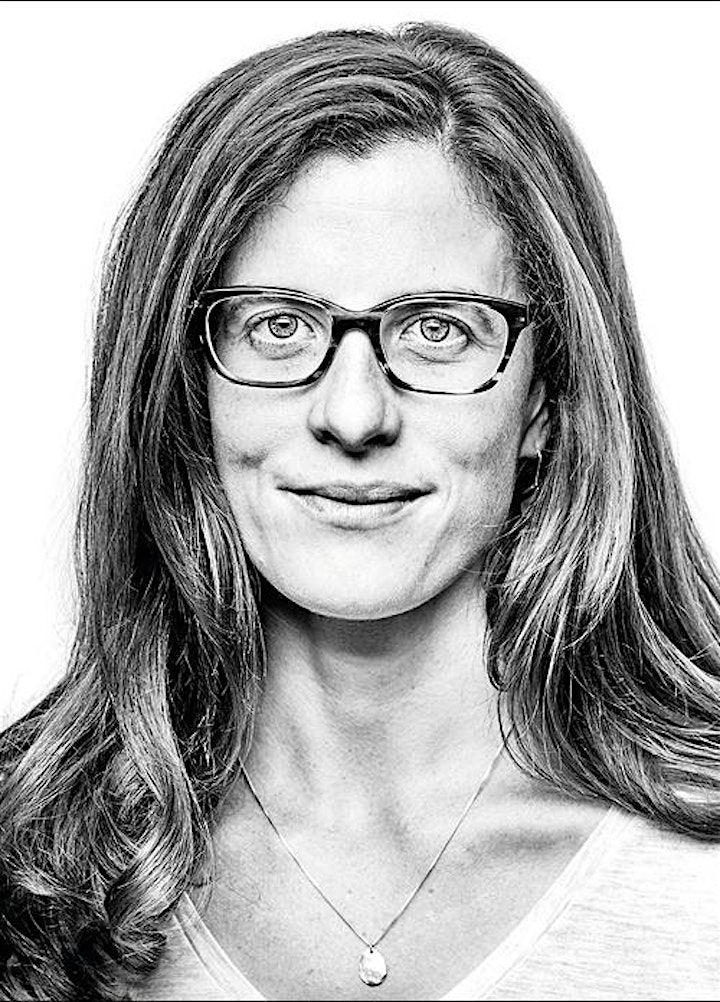 Lauren E. Oakes is an ecologist and human-natural systems scientist. She is an Adjunct Professor in Earth System Science at Stanford University and a Conservation Scientist with the Wildlife Conservation Society's Climate Adaptation Program. Lauren teaches workshops and short-courses in narrative science writing and interdisciplinary environmental sciences, and she combines ecological research with methods from the social sciences to understand how people adapt to climate change impacts. Her first book, In Search of the Canary Tree (Basic Books, Hachette Book Group), is a narrative science memoir about finding faith in the ability of people to cope with a rapidly changing planet. Science Friday selected the Canary as one of the Best Science Books of 2018.
For nearly 20 years, Dr. Oakes has worked on a suite of environmental issues as a researcher, scholar, advocate, and documentarian (Alaska Gold 2012; Red Gold 2008). During that time, she confronted changes in rural communities and challenges in conservation, such as mining development in pristine watersheds in Alaska or road development through the temperate forests of Chile. She witnessed whole communities transformed by oil and gas development in the American West. She spent six years studying climate change impacts to forest ecosystems in the Alexander Archipelago, Alaska. At the core of her passions for research, teaching, and communicating issues of environmental change is the desire to improve resource management and conservation practices. Lauren has contributed to National Geographic, the Los Angeles Times, the New York Times, Scientific American, and Anthropocene Magazine, Emergence Magazine, and Lit Hub.. Her research has been profiled by The Atlantic, Scientific American, Smithsonian, Outside Magazine, National Geographic, The Christian Science Monitor, Adventure Kayak Magazine, and ClimateWire, among other outlets. She lives in Portola Valley, California and Bozeman, Montana.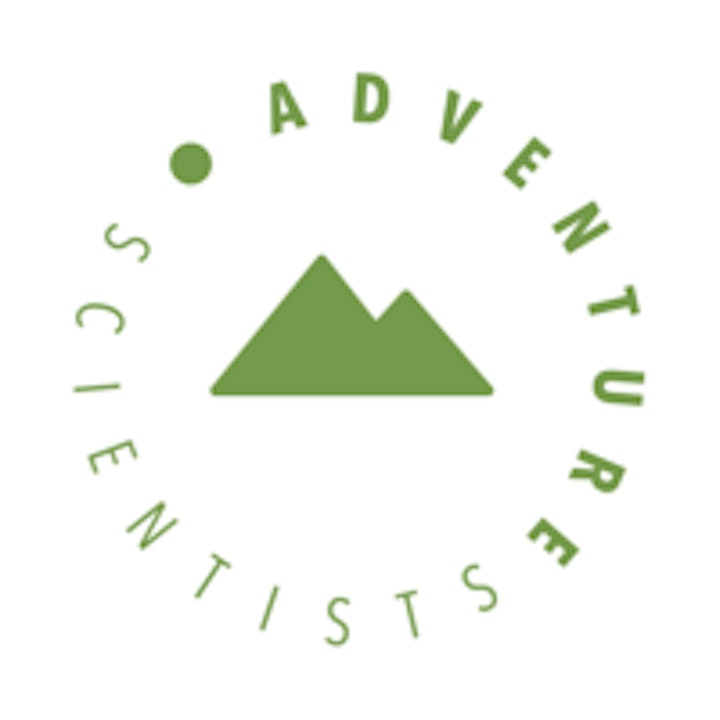 Adventure Scientists® is a 501(c)3 nonprofit organization that equips partners with data collected from the outdoors that are crucial to addressing environmental and human health challenges.
By amplifying and accelerating our partners' impact, we envision a world in which the ability to unlock solutions to environmental and human health challenges is only limited by the ability to ask the right questions.
Data collection can be expensive, time consuming, and physically demanding, which limits the questions scientists can ask. Adventure Scientists tackles this problem by providing our partners with reliable data at an otherwise unobtainable scale. By recruiting, training and managing individuals with strong outdoor skills—such as mountaineering, diving or whitewater kayaking—we bring back hard-to-obtain data from the far corners of the globe.
Through their involvement with these projects, volunteers become informed ambassadors for the species and places with which they work. By telling their stories in the rich tradition of outdoor adventure, we greatly magnify our partners' marketing efforts.
The Adventure Scientists' combination of constituency, visibility and data serves as an invaluable conservation and scientific accelerator around the world.