Wednesday, September 14, 2022 - 6:00pm
Join Country Bookshelf for a virtual celebration of authors: Bruce L Smith, Judith Vollmer, and Rebecca Stirling
Country Bookshelf is delighted to welcome so many local authors for July's round of speed dating to find your next great read. We'll hear from each author in turn, with a few minutes for questions after each one. We are excited to be joined by nature writer, and kid's book author Bruce L Smith, poet Judith Vollmer, and traveler Rebecca Stirling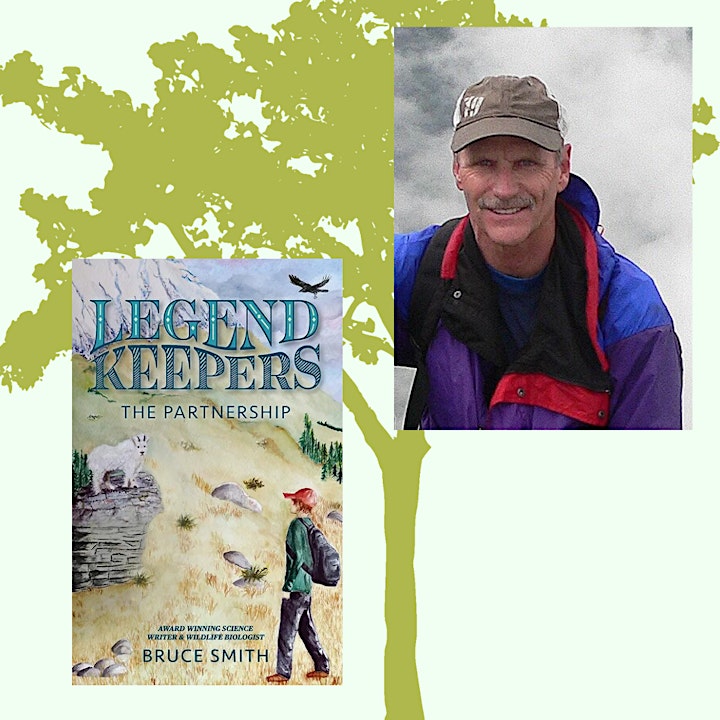 Can the answer to a simple science question change your life? For Garson Strangewalker, yes. In this second book in the Legend Keepers series, twelve-year-old Garson doesn't fit in a school. He's in a new community, hasn't made friends, and his father has gone missing. Each day's a struggle until a simple question he asks at the spring science fair sparks an interest in glaciers. He reads about them but can't get enough.
For his sixth-grade science project, Garson climbs to the Shining Mountain Glacier in the wilderness not far from his home. His chance encounter with Buddy, a remarkable kid mountain goat, changes everything as these two kids' lives become entwined. Their shared alarm over the Great Warming's threat to the glacier, and to Buddy's mountaintop home, transforms an insecure boy into a tenacious environmental advocate. Sometimes it takes a partnership to bring out the best in us.
Bruce Smith is a wildlife biologist who holds a PhD degree in Zoology. During his career, he has studied and managed most large mammal species that roam the western United States. He's authored five nonfiction books of science, natural history, and outdoor adventure, and the middle-grade series, Legend Keepers.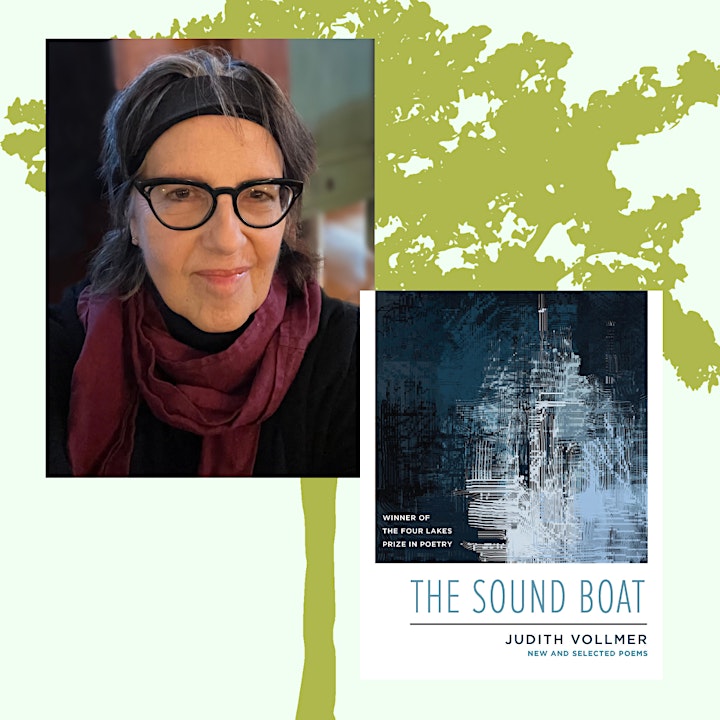 Judith Vollmer's sixth collection explores human voices and geographies, stories and mysteries, and natural phenomena inside urban spaces. Her lyrical narratives, character portraits, locational investigations, and choral fragments often emerge from physical objects and from green and/or ruined cityscapes. Vollmer's home city, Pittsburgh, and its sister-locations within Italy and Poland, undergird her attention to orientation and perception at work in her poems' acutely visual studies.
Featuring twenty-one new and fifty-seven selected poems from her earlier volumes-- The Apollonia Poems, The Water Books, Reactor, The Door Open to the Fire, and Level Green-- The Sound Boat reveals Vollmer's devotion to examining place and space to uncover poetry that touches emotions related to wandering physical and emotional realms: some familial and deeply personal, some unknowable.
Judith Vollmer is the author of five previous collections, including The Apollonia Poems, which also won the Four Lakes Prize. Her writing has appeared in Poetry International, The Women's Review of Books, The Georgia Review, and elsewhere. She is a professor emerita of English at the University of Pittsburgh-Greensburg and teaches privately.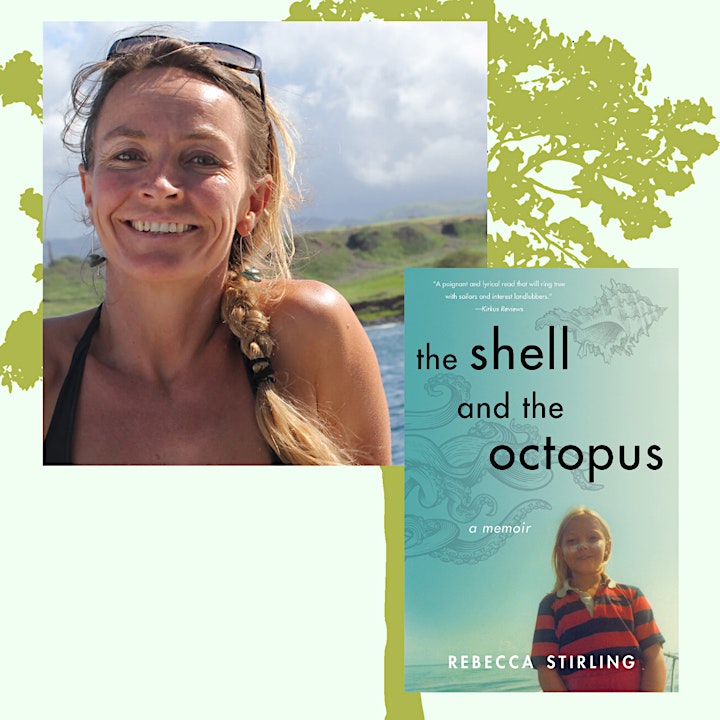 The Shell and the Octopus - This is a memoir of mermaids, boat arrests, working girls, and uncharted islands; of a girl forced to navigate survival and adventure while raised by her father on a thirty-foot sailboat circumnavigating the world; of sifting through what is presented to you in childhood, expected of you in society, and finding your true self and desires in the process.
Circumnavigating the world on a thirty-foot sailboat, the Stirling spent weeks at a time on the open ocean, surviving storms and visiting uncharted islands and villages. Ushered through her young life by a father who loves adventure, women, and extremes, Rebecca befriends "working girls" in the ports they visit (as they are often the only other females present in the bars that they end up in) and, on the boat, falls in love with her crewmate and learns to live like the men around her. But her driven nature and the role models in the books she reads make her determined to be a lady, continue her education, begin a career, live in a real home, and begin a family of her own. Once she finally gets away from the boat and her dad and sets to work upon making her own dream a reality, however, Rebecca begins to realize life is not what she thought it would be--and when her father dies in a tragic accident, she must return to her old life to sift through the mess and magic he has left behind.
Rebecca Stirling lives between Aspen, Colorado, and Kauai, Hawaii, with her two children. She teaches creative art and writing classes to help spread the knowledge and ingenuity of world cultures. She continues to sail and travel, read and write, and has a love for the stories individuals, cultures, and our earth have to tell.

$14.99

ISBN: 9781955893077
Availability: On Our Shelves as of 9am Today
Published: Hidden Shelf Publishing House - August 5th, 2022
---

$18.95

ISBN: 9780299336943
Availability: On Our Shelves as of 9am Today
Published: University of Wisconsin Press - April 26th, 2022
---

$16.95

ISBN: 9781647423230
Availability: On Our Shelves as of 9am Today
Published: She Writes Press - July 26th, 2022
---