Tuesday, September 27, 2022 - 5:30pm
Come along on Jamie Ford's newest trip down memory lane with THE MANY DAUGHTERS OF AFONG MOY
Step into memory slipstream with The Many Daughters of Afong Moy -- the breathtaking new book from New York Times Bestselling author Jamie Ford. This sweeping novel spans 250 years within the same family tree, all tracing back to Afong Moy, considered to be the first Chinese woman in the United States. Through the novel, we see how Afong's experiences with both love and abandonment reverberate throughout the generations — and perhaps echo in their DNA.
A "Read With Jenna" book club pick, The Many Daughters of Afong Moy is also being adapted for the small screen by Today Show co-host, Jenna Bush Hager.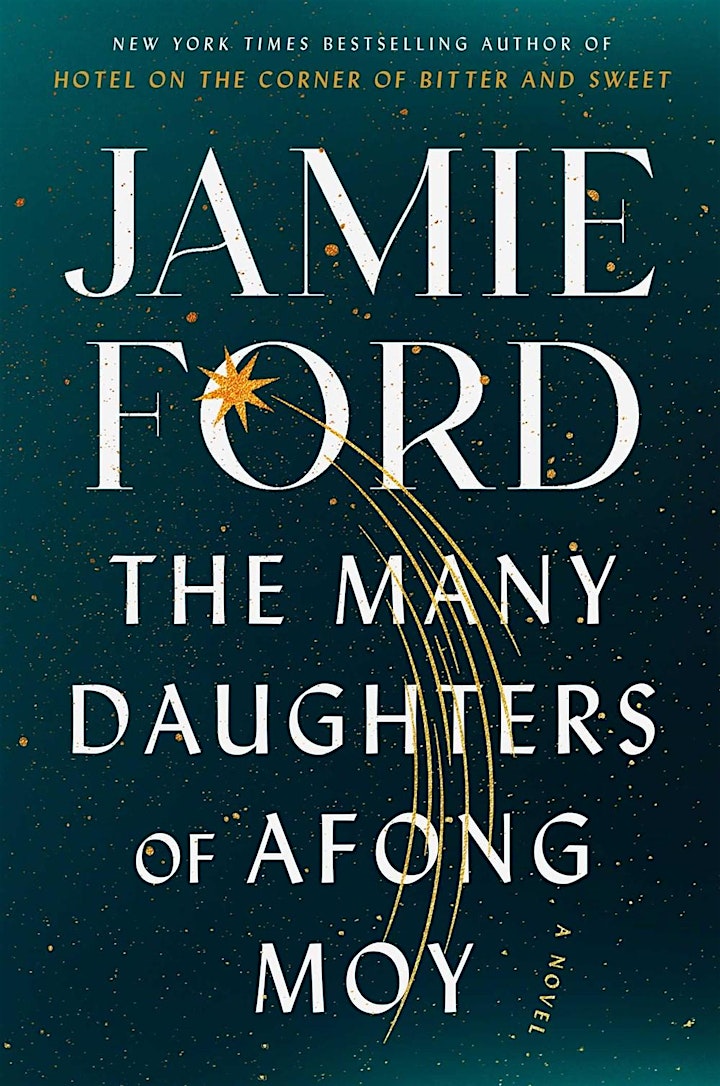 Dorothy Moy breaks her own heart for a living. As Seattle's former poet laureate, that's how she describes channeling her dissociative episodes and mental breakdowns into her art. But when her five-year-old daughter, Annabel, exhibits the same behavior and begins remembering things and events she has never experienced, Dorothy believes the past has truly come to haunt the present. If she doesn't take radical steps, her daughter will be doomed to face the same debilitating depression that has marked her life.
Through epigenetic therapy-an experimental treatment designed to mitigate inherited trauma-Dorothy intimately connects with the past generations of women in her family: Faye Moy, a nurse in Burma serving with the Flying Tigers; Afong Moy, the first Chinese woman to set foot in America; Zoe Moy, a student in England at a famous school with no rules; Lai King Moy, a girl quarantined in San Francisco during a plague epidemic; and Greta Moy, a tech executive with a unique dating app. Through reliving their painful stories, Dorothy comes to understand the true cost of inherited pain.
As the past bleeds into the present, Dorothy discovers that trauma isn't the only thing she's inherited. A stranger is searching for her in each time period. A stranger who's loved her through all of her genetic memories. And that person is most certainly not her current husband, Louis. To protect her daughter's future, Dorothy must break the cycle and find a way to cross time and resolve all past traumas, to find the love that has long been waiting, and find peace for Annabel. Even if it means she must sacrifice her only chance at life and happiness"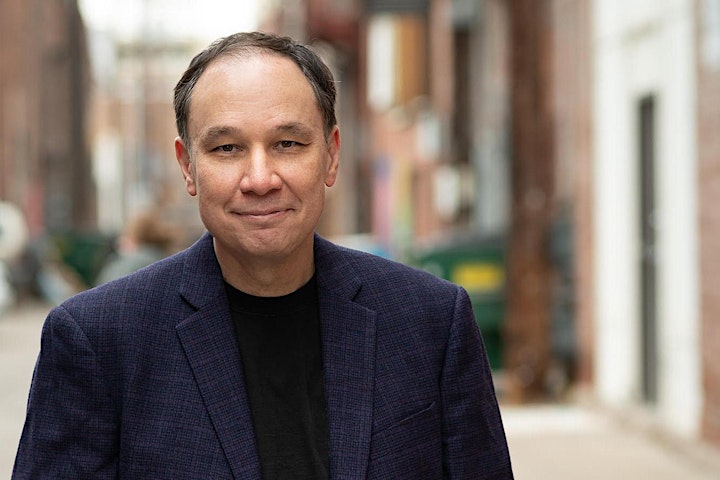 Jamie Ford is the great-grandson of Nevada mining pioneer Min Chung, who emigrated from Hoiping, China to San Francisco in 1865, where he adopted the western name Ford, thus confusing countless generations. His debut novel, Hotel on the Corner of Bitter and Sweet, spent two years on the New York Times bestseller list and went on to win the 2010 Asian/Pacific American Award for Literature. His work has been translated into thirty-five languages. Having grown up in Seattle, he now lives in Montana with his wife and a one-eyed pug.