Thursday, December 16, 2021 - 6:30pm
Adventurer Rick Ridgeway shares his new book LIFE LIVED WILD with mountaineer Conrad Anker.
Adventurer, conservationist, and writer Rick Ridgeway shares his long-awaited memoir Life Lived Wild with fellow mountaineer Conrad Anker. In Life Lived Wild Ridgeway delivers a thrilling account of his life spent exploring the far reaches of the globe, and his presentation will include mesmerizing photographs and candid reminiscences as he chats with Conrad Anker.
This event will be held in the Weaver Room of the Emerson Center for Arts and Culture. Doors will open at 6:00pm, and the presentation will begin at 6:30pm. Your ticket price is donated directly to the Park County Environmental Council.
Copies of Life Lived Wild will be available for purchase at the door, courtesy of Country Bookshelf, with a signing to follow the presentation.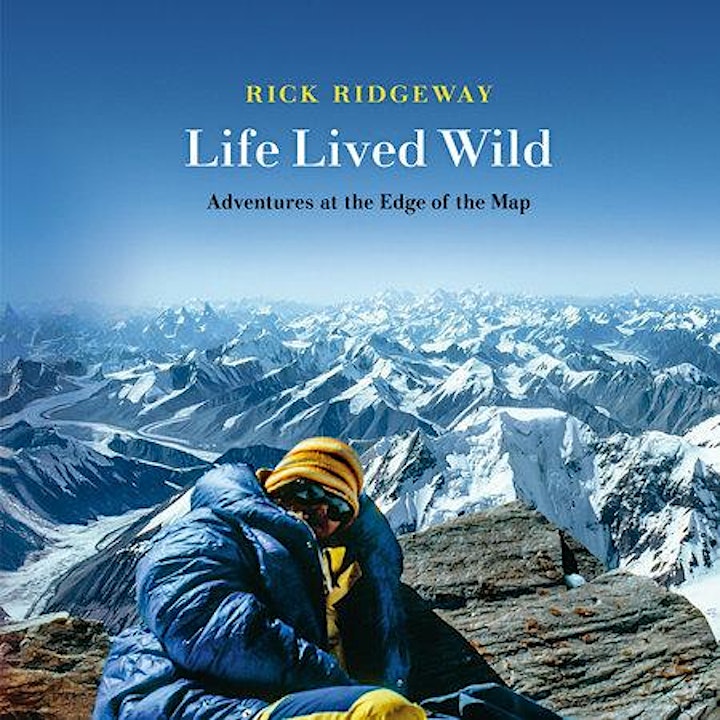 A life worth living is lived at the edges where it is wild
At the beginning of his memoir Life Lived Wild, Adventures at the Edge of the Map, Rick Ridgeway tells us that if you add up all his many expeditions, he's spent over five years of his life sleeping in tents: "And most of that in small tents pitched in the world's most remote regions." It's not a boast so much as an explanation. Whether at elevation or raising a family back at sea level, those years taught him, he writes, "to distinguish matters of consequence from matters of inconsequence." He leaves it to his readers, though, to do the final sort of which is which.
Some of his travels made, and remain, news: the first American ascent of K2; the first direct coast-to-coast traverse of Borneo; the first crossing on foot of a 300-mile corner of Tibet so remote no outsider had ever seen it. Big as these trips were, Rick keeps an eye out for the quiet surprises, like the butterflies he encounters at 23,000 feet on K2 or the furtive silhouettes of wild-eared pheasants in Tibet.
What really comes through best in Life Lived Wild, though, are his fellow travelers. There's Patagonia founder Yvon Chouinard, and Doug Tompkins, best known for cofounding The North Face but better remembered for his conservation throughout South America. Some companions don't make the return journey. Rick treats them all with candor and straightforward tenderness. And through their commitments to protecting the wild places they shared, he discovers his own.
A master storyteller, this long-awaited memoir is a book end to Ridgeway's impressive list of publications, including Seven Summits, The Shadow of Kilmanjaro , and The Big Open.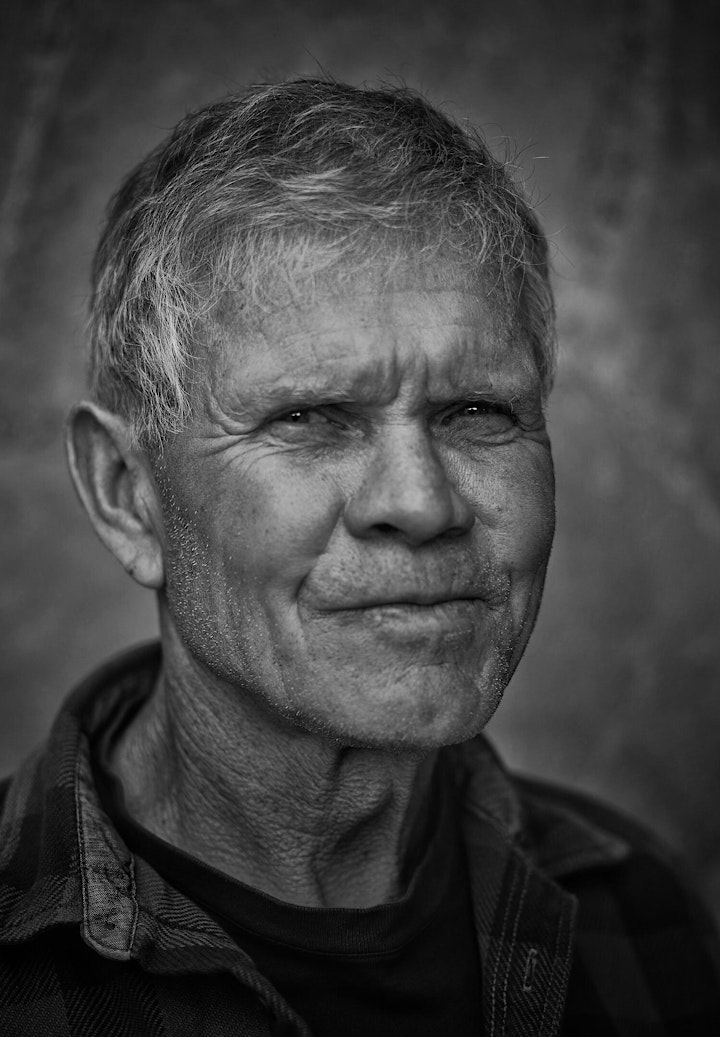 RICK RIDGEWAY is an outdoor adventurer, writer and advocate for sustainability and conservation initiatives.
For 15 years, Rick was the VP of Environmental Affairs and then VP of Public Engagement at Patagonia, Inc. During his tenure he has worked with teams to develop and launch environmental and sustainability initiatives including Freedom to Roam, the Footprint Chronicles, the Responsible Economy Campaign and Worn Wear. He also was founding chairman of the Sustainable Apparel Coalition, developer of the Higg Index and today the largest apparel, footwear and home textile trade organization in the world.
In addition, Rick is recognized as one of the world's foremost mountaineers. With three companions, he was the first American to summit K2, and he has done other significant climbs and explorations on all continents. He has written seven books, many magazine stories and produced and directed dozens of television shows. National Geographic honored him with its "Lifetime Achievement in Adventure" award.
In corporate sustainability, he is emeritus board member of the Sustainable Apparel Coalition and on the board of its for-profit arm, HiggCo. In conservation, he serves on the boards of Tompkins Conservation, the Turtle Conservancy, One Earth and the Kiewit Family Foundation.
Rick lives in Ojai, California, and has three children and four grandchildren.
(Photo by Jimmy Chin)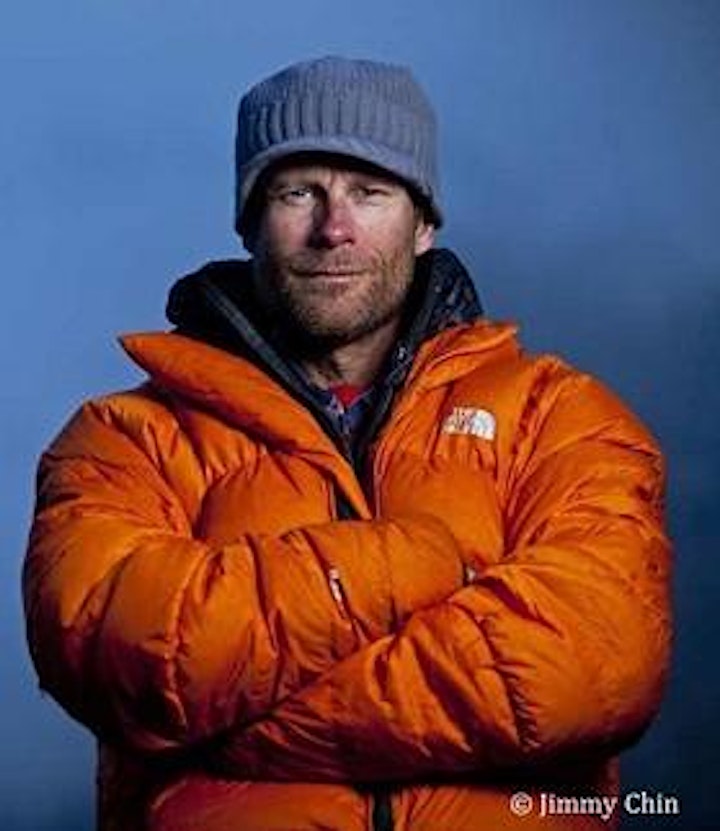 Conrad Anker has been pushing the limits of mountaineering for the last 30 years. Equally at home in Antarctica, the Himalaya or his home ice in Hyalite Canyon in southwestern Montana, Conrad continues a deep appreciation for wild places that was passed on from his father and grandfather who hailed from Big Oak Flat, California, just outside Yosemite National Park. On his most famous Everest climb in 1999, he discovered the remains of George Mallory, one of the two British climbers who died attempting Everest in 1924, helping to shed more light on one of mountaineering's most famous mysteries.
(Photo by Jimmy Chin)

$30.00

ISBN: 9781938340994
Availability: On Our Shelves as of 9am Today
Published: Patagonia - October 26th, 2021
---
Event address:
Emerson Center for Art and Culture